We spent our day inside because the kids are having coughs. The weather is getting cold (there was a possibility of snow, but nope). We did a little homeschool, watched a movie and read books (currently reading about Thanksgiving, Pilgrims). I've been doing a little holiday planning since this weekend. We host both Thanksgiving and Christmas but everybody shares responsibilities, and brings food to share! I want to enjoy my time with family, so a little planning goes a long way.
Hubs decluttered his clothes yesterday! I told him to just start with clothes that he knew he will never wear again. Our closet feels so light now!HA! I've decluttered the kids clothes and toys (I think 60% of the toys are gone now). I'm so glad that Hubs and Mia are on board when it comes to simplifying our home. It makes the process a little easier when everybody understands why we are doing this and wants to remove the excess.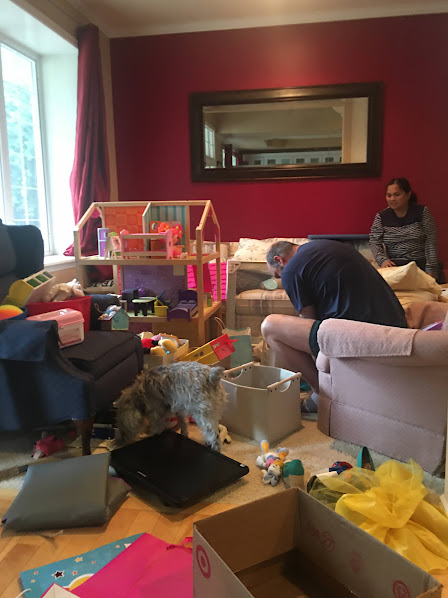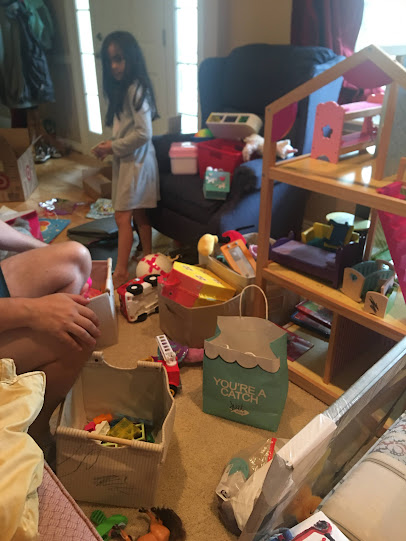 We call this house Vans/Daga room!HA..Pre-kids this is where I "hangout" drink my coffee, read, etc. It looks like a mini playroom now for the kids! Mia and her little friends play here when they visits.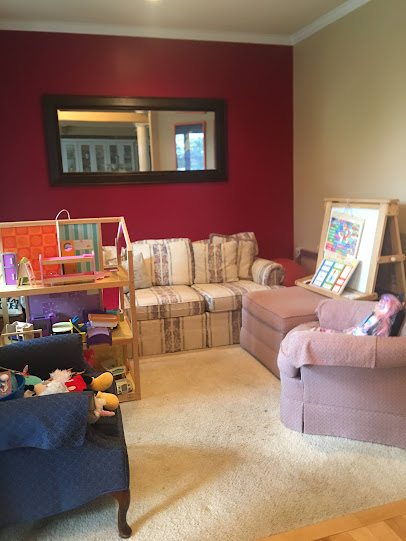 Hot cocoa kind of day! She looks so cozy and happy here:) HA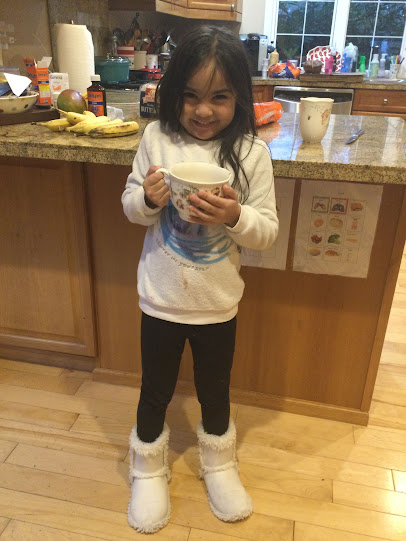 Have a good Monday night friends and stay warm!