Hi Friends! Snow is finally here in the PNW. We got a couple of inches (this is our 3rd day). This is the first time that Mia was able to participate and play and she loved every minute. It's like a ghost town in our area right now! HA! Schools are suspended and lots of accidents already on our major road from our house. Stay safe friends!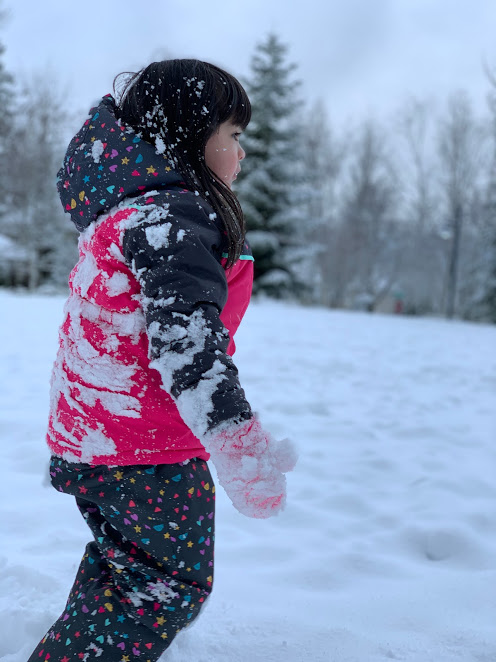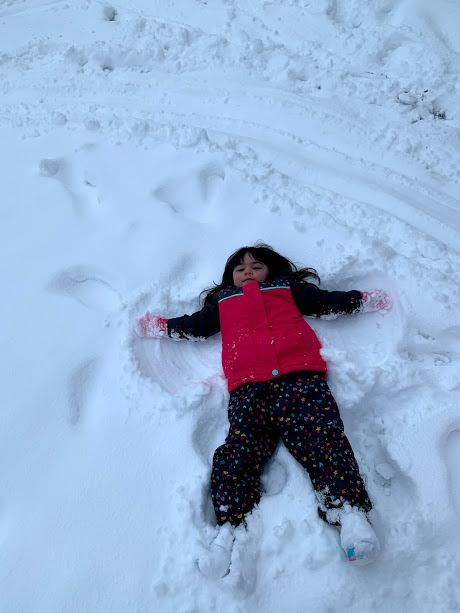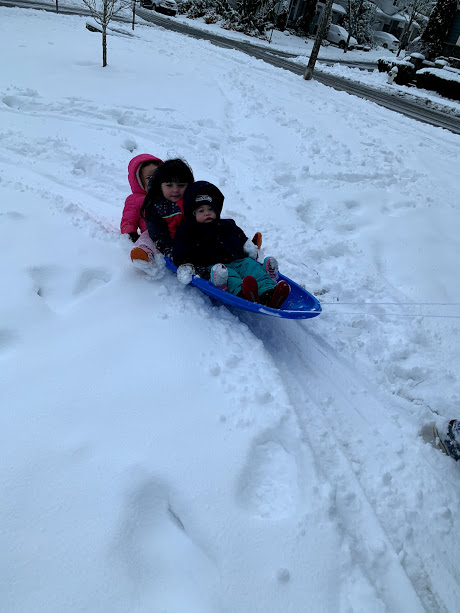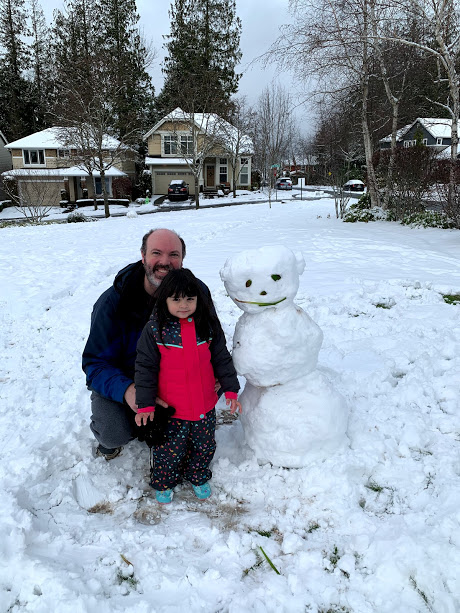 Little Matthew stayed inside and enjoyed being cozy with my mom. He's still not allowed to be outside (flu season).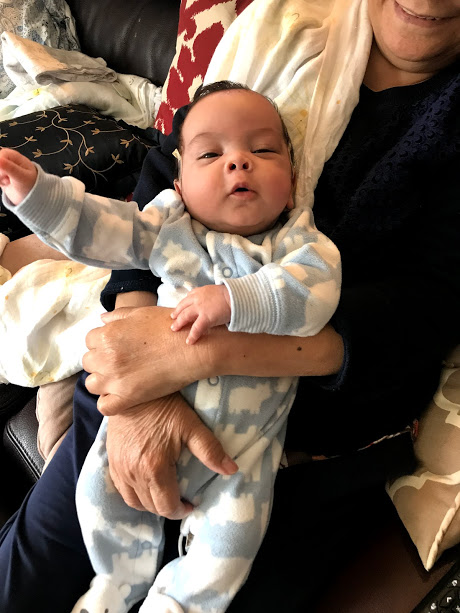 We've been drinking hot cocoa this week.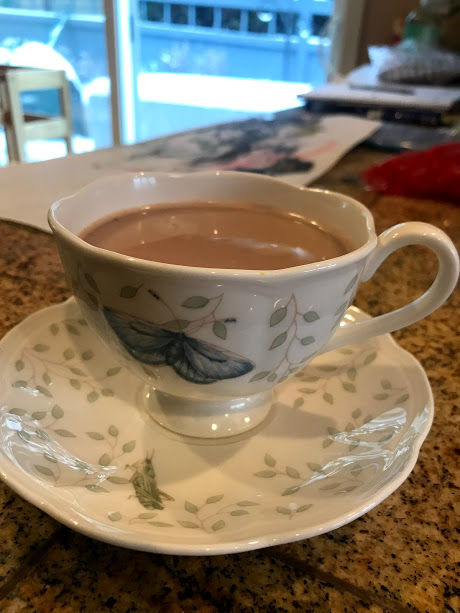 I made braised pork hocks and soup this week too. Perfect for this weather.YUM!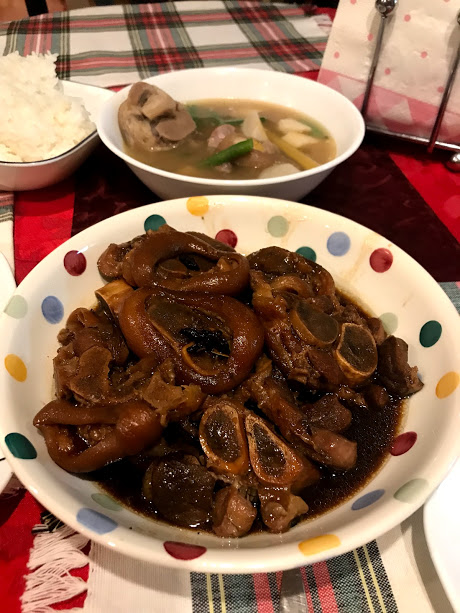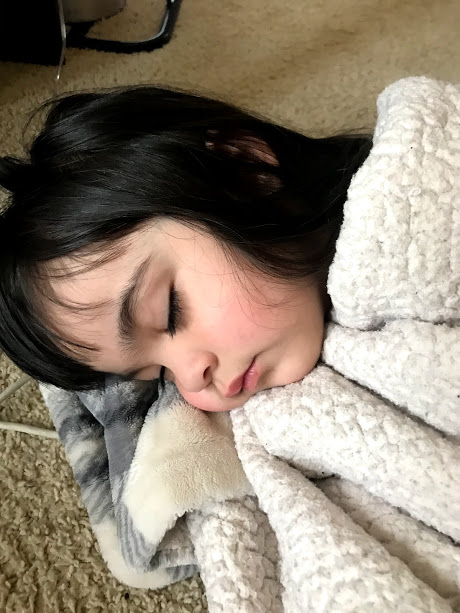 Lots of napping after playing outside.