Hi Friends! Hope you're having a great weekend:) I wanted to share a Filipino dish that I cooked early this week, Kare-Kare. It's an oxtail dish with a thick peanut sauce. Now a days, in Filipino restaurants and homes they use beef, seafood, and other kinds of meat instead of oxtail (I personally like Oxtail). I rarely make this at home (I think this is my second time to make Kare-Kare (but I always order this if we're in a Filipino restaurant). It's a comfort food for me! I watched a couple of youtube videos (just searched for Kare-Kare recipes) and checked some kare-kare recipes online too for inspiration. I used my crockpot to tenderize/cooked my oxtail meat (just to save gas, instead of the stove). It was cooking for 7 hours then I finished it in the stove to make the peanut sauce. Traditionally, you mix all the veggies in at the end together with the sauce but I decided to plate them separately this time. I sautéed the eggplant and steamed the green beans and bok choy. The Hubs and I prefer it this way. Last year, when we visited Manila, I remember we had Kare-kare and the restaurant presented it this way too.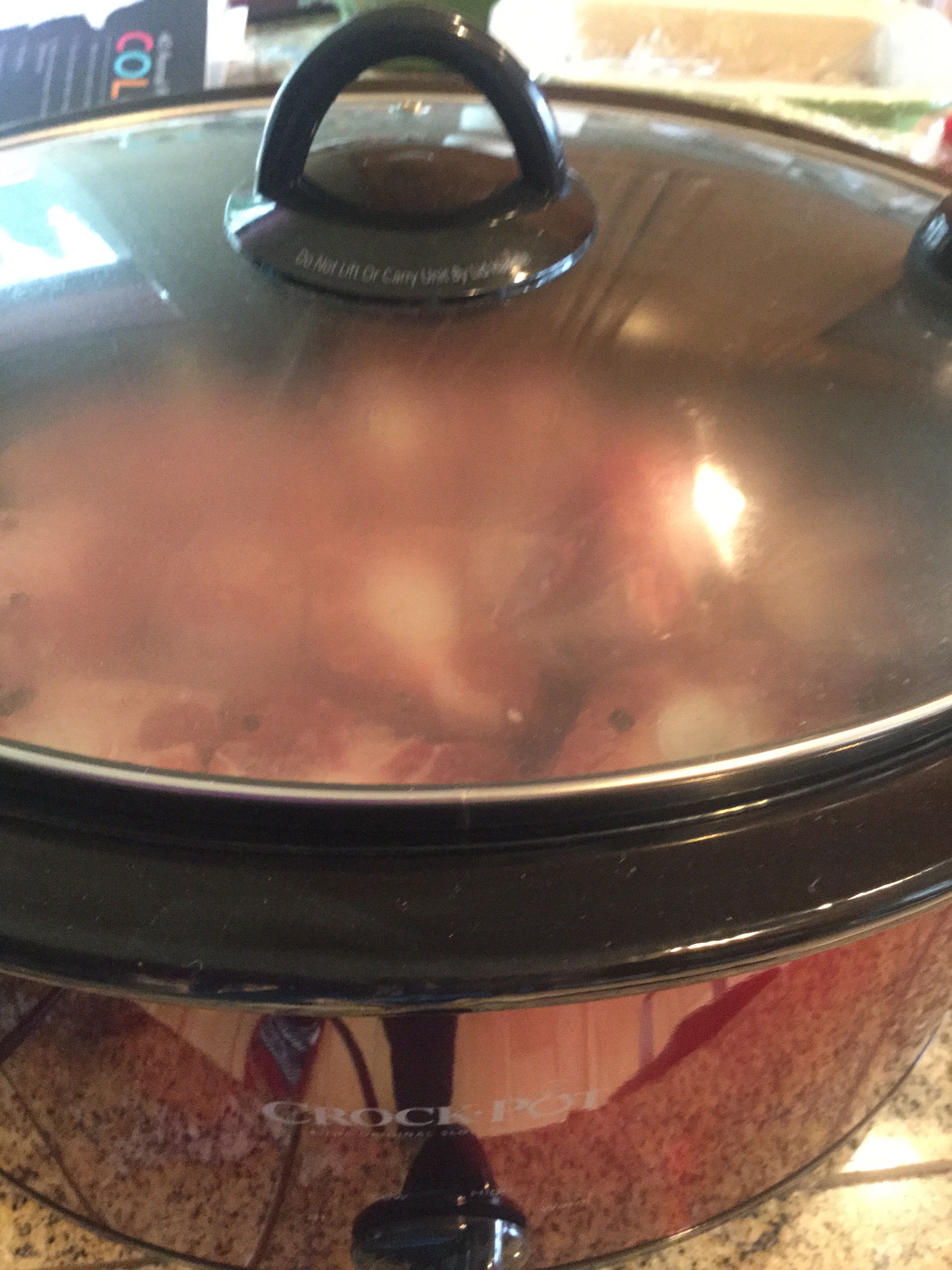 I sautéed some minced garlic(3 cloves) and chopped onions(1 medium), then added the cooked oxtails and broth (approximately 6 cups).  You can add more broth for a thinner sauce;let it simmer. I added the peanut butter (1/2 a cup) and stirred until it dissolved. In a small bowl I added 1 teaspoon of achiote powder mixed with 1/2 cup broth,once the powder dissolved I added it to the sauce. The achiote is the ingredient that will give the dish that classic orange color. I then seasoned the sauce with salt and pepper. I didn't use a lot of salt though because Kare-kare is always paired with shrimp paste when eaten.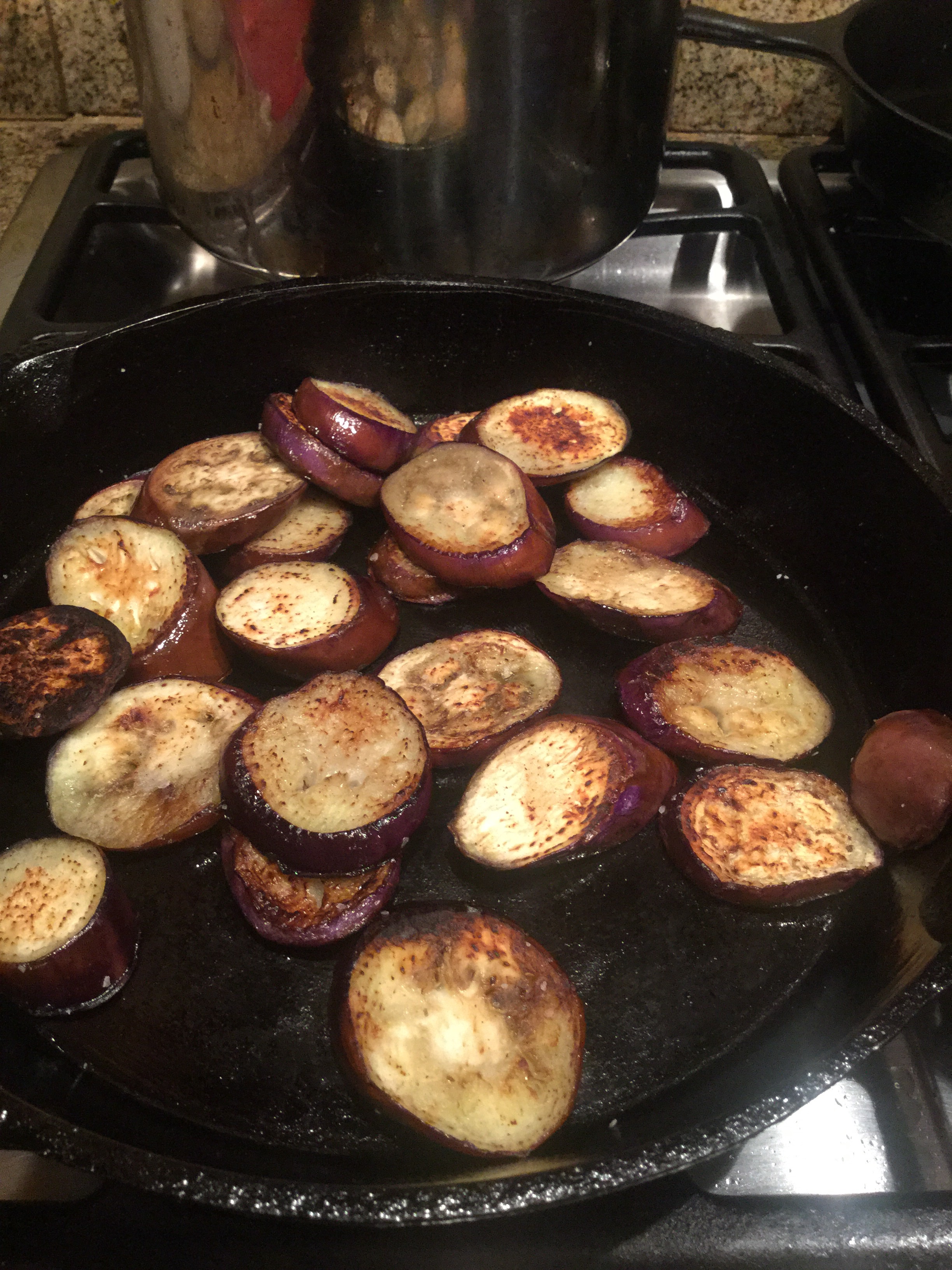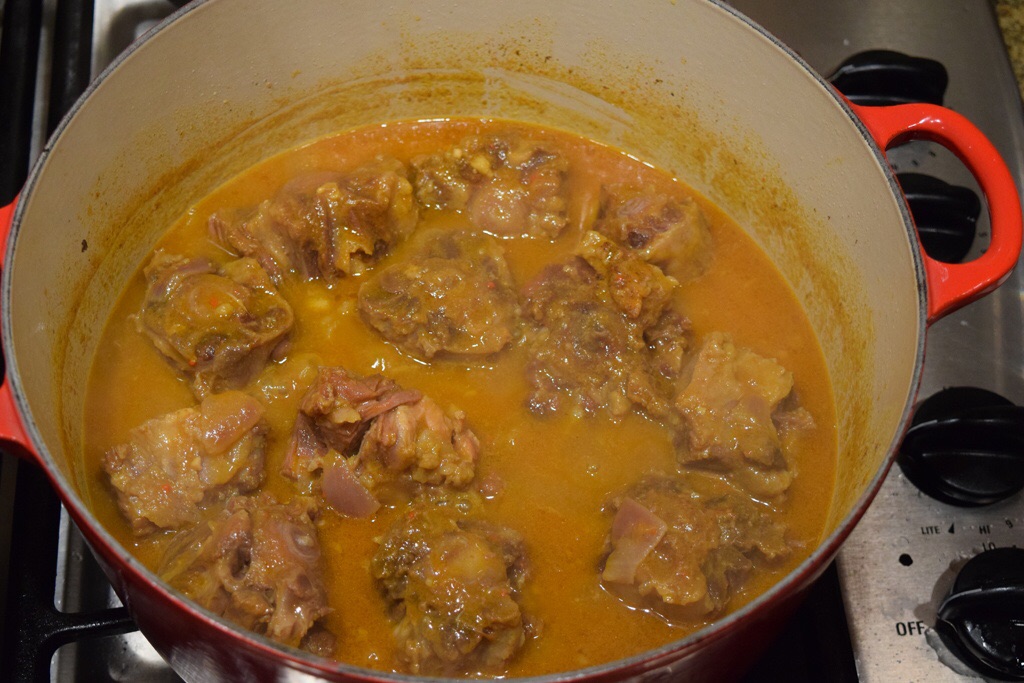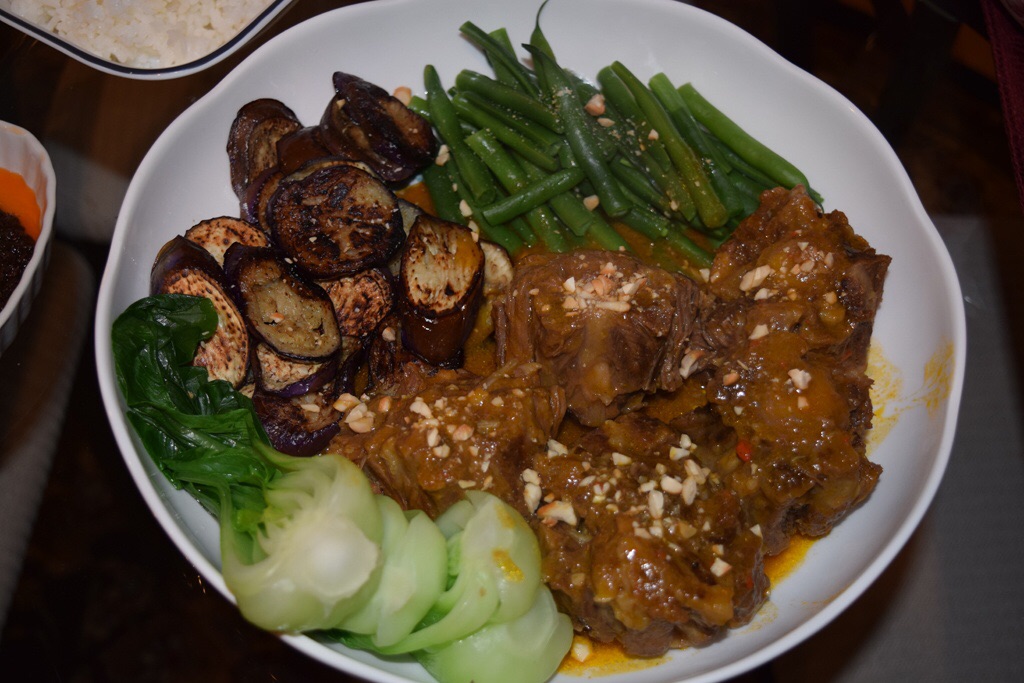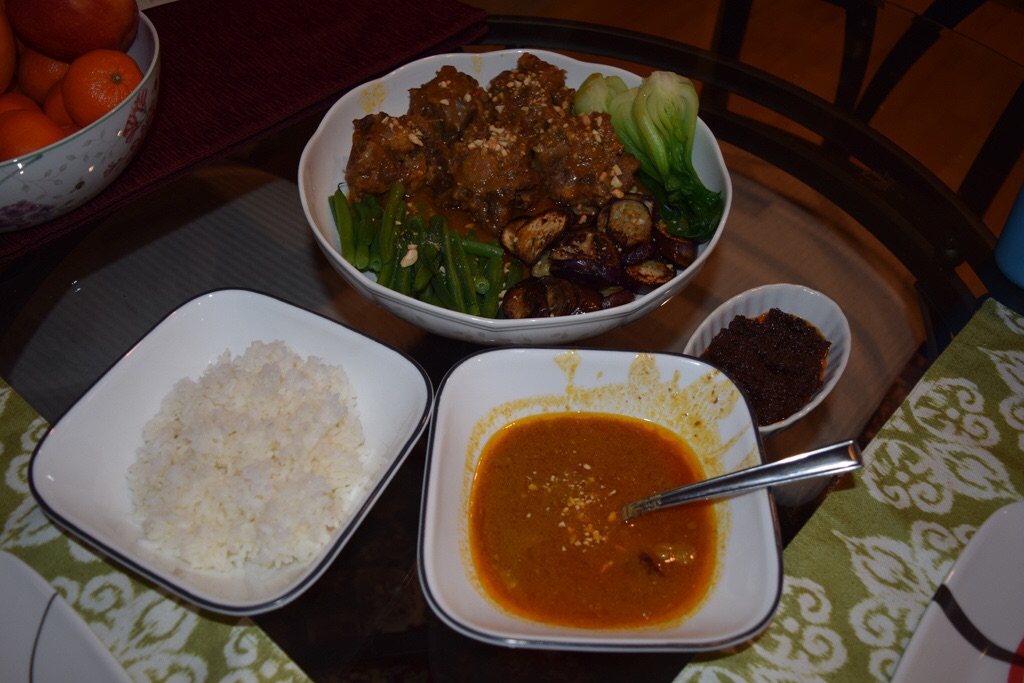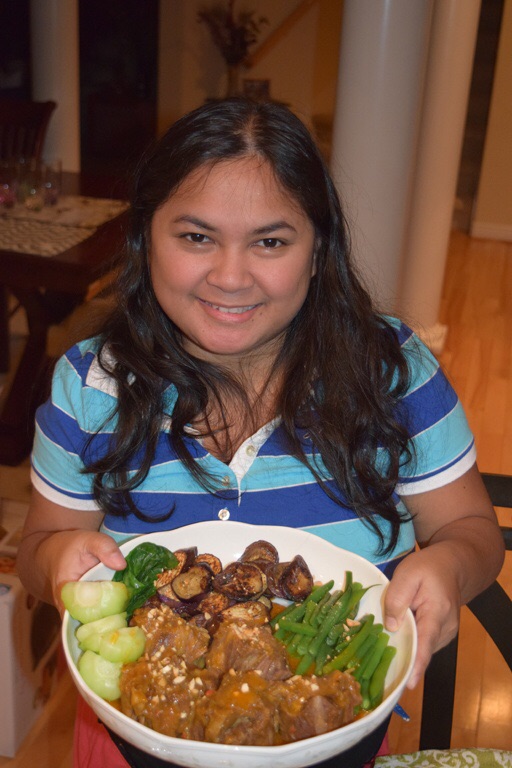 Happy Cooking and eating Friends!