Hi Friends! Hope you're having a great weekend! The hubs and I started Whole30.
Basically you eliminate certain food groups in your diet for 30 days. We are entering our 2nd week and hopefully we'll be successful! I totally miss my coffee creamer in the morning and my rice, while the hubs misses his milk consumption. I'm so impressed with him though because he hardly complains about missing his favorite drink, unlike me! HA. He just decided to join this with me for "moral support" haha! I've been thinking about doing this since February (since I got the whole30 book) and decided last week, to try the challenge and just do it!
Since starting this challenge, we've been to 5 grocery stores (not in the same day though)! Trader Joe's, Safeway,Winco, PCC,Whole foods! I just want to make sure we have fresh produce always:) We both feel good and are looking forward to finishing this challenge. I've already had my meal plans this week.  You have to prepare as much as you can so you will not be tempted to just give up when you're in that "hangry" time of day!
Grocery Hauls from Trader Joe's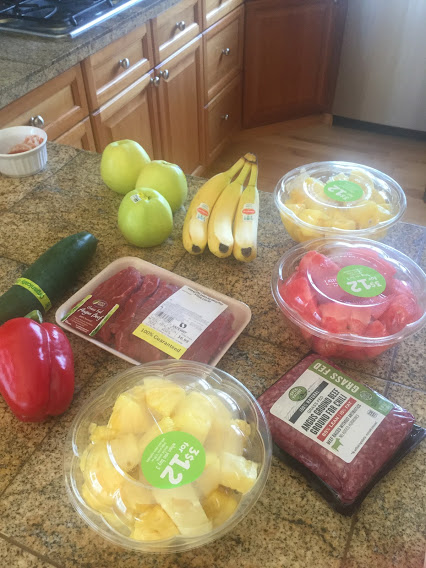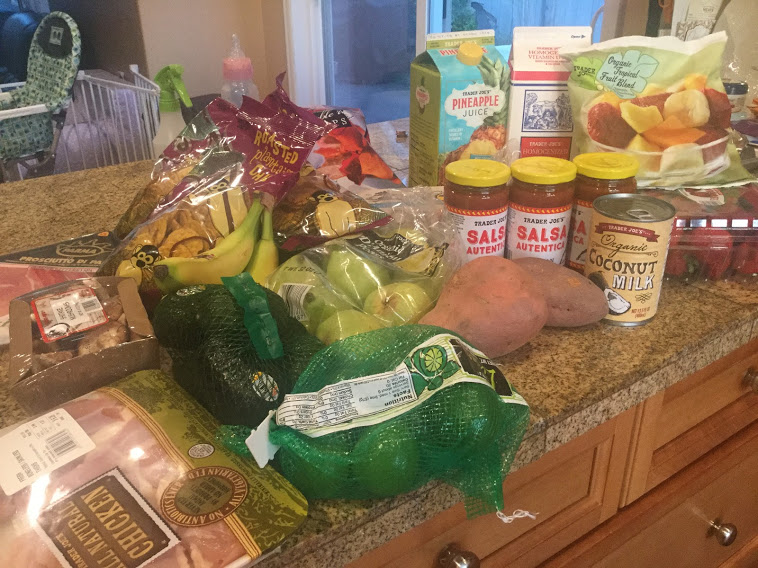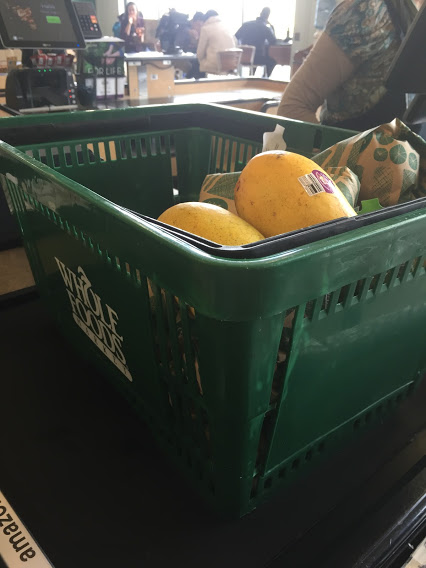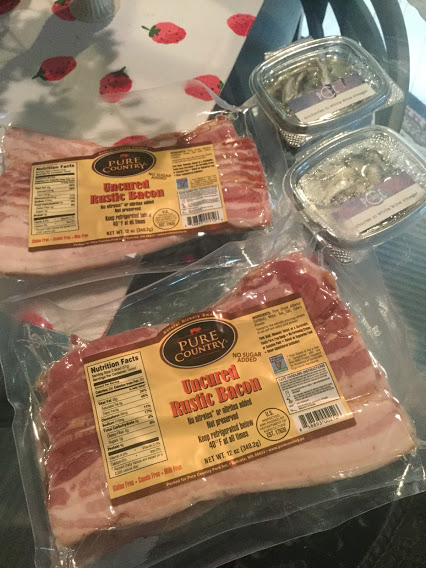 Some of the meals we had during our week 1:
Chicken Adobo with mashed sweet potato (recipe from the whole30 fast and easy cookbook). We really liked this one,and will make this again.