I got this recipe online (www.howsweeteats.com).  It looked so easy and yummy!  I had most of the ingredients that I needed to make this tonight, Hubby said it's "OK" but then again he's not really into egg dishes. I will most likely prepare this again for "brunch" with friends!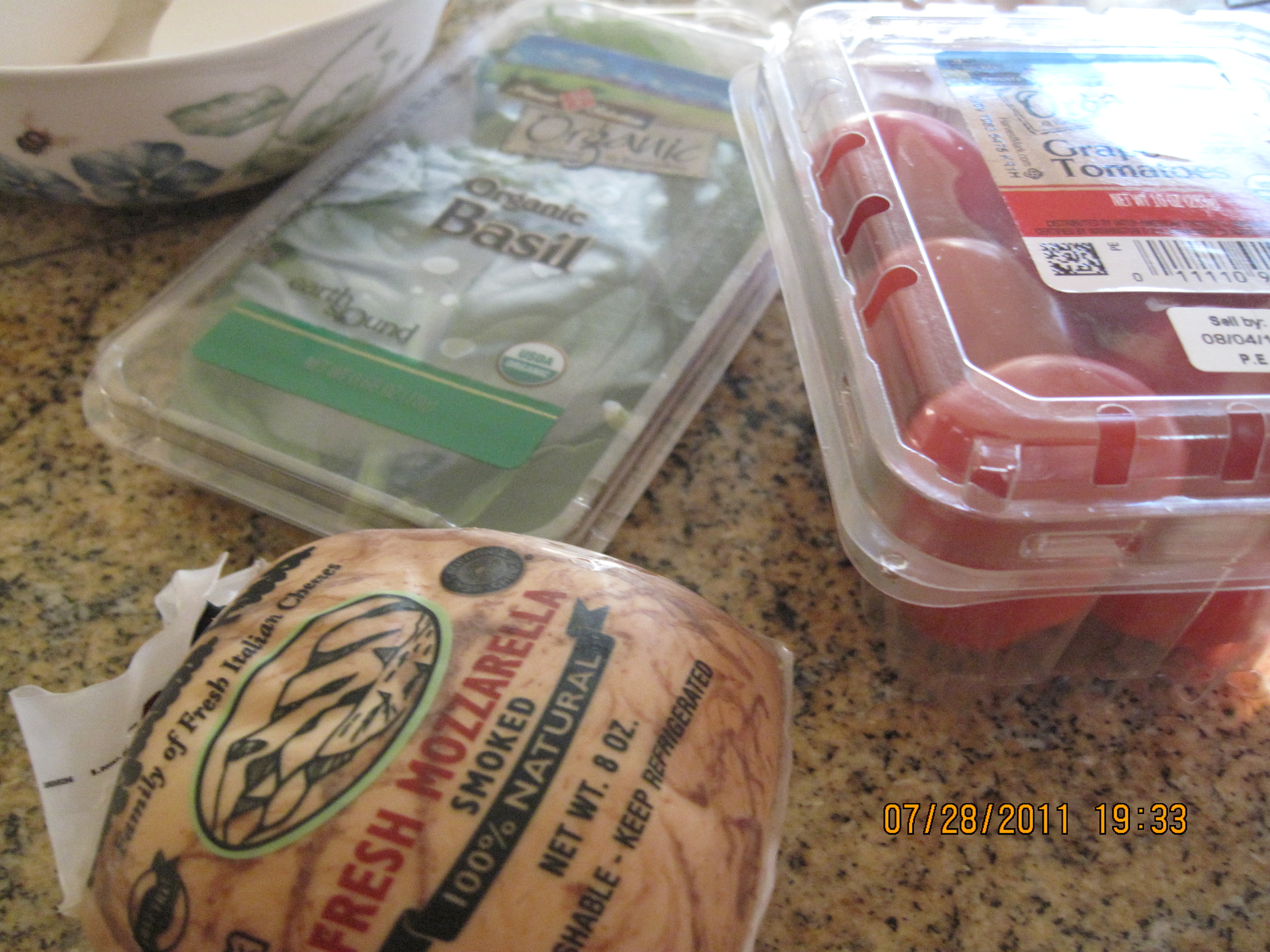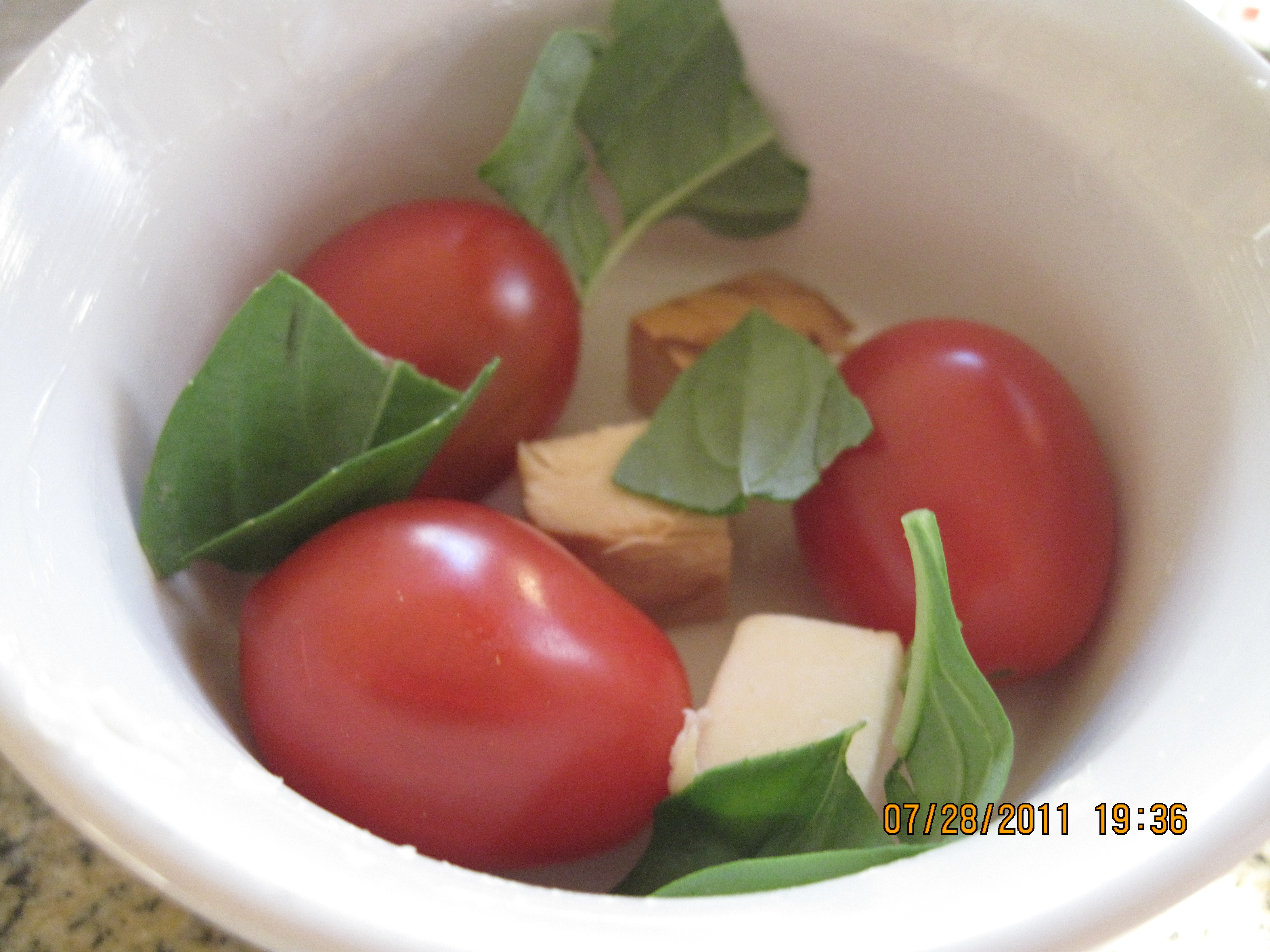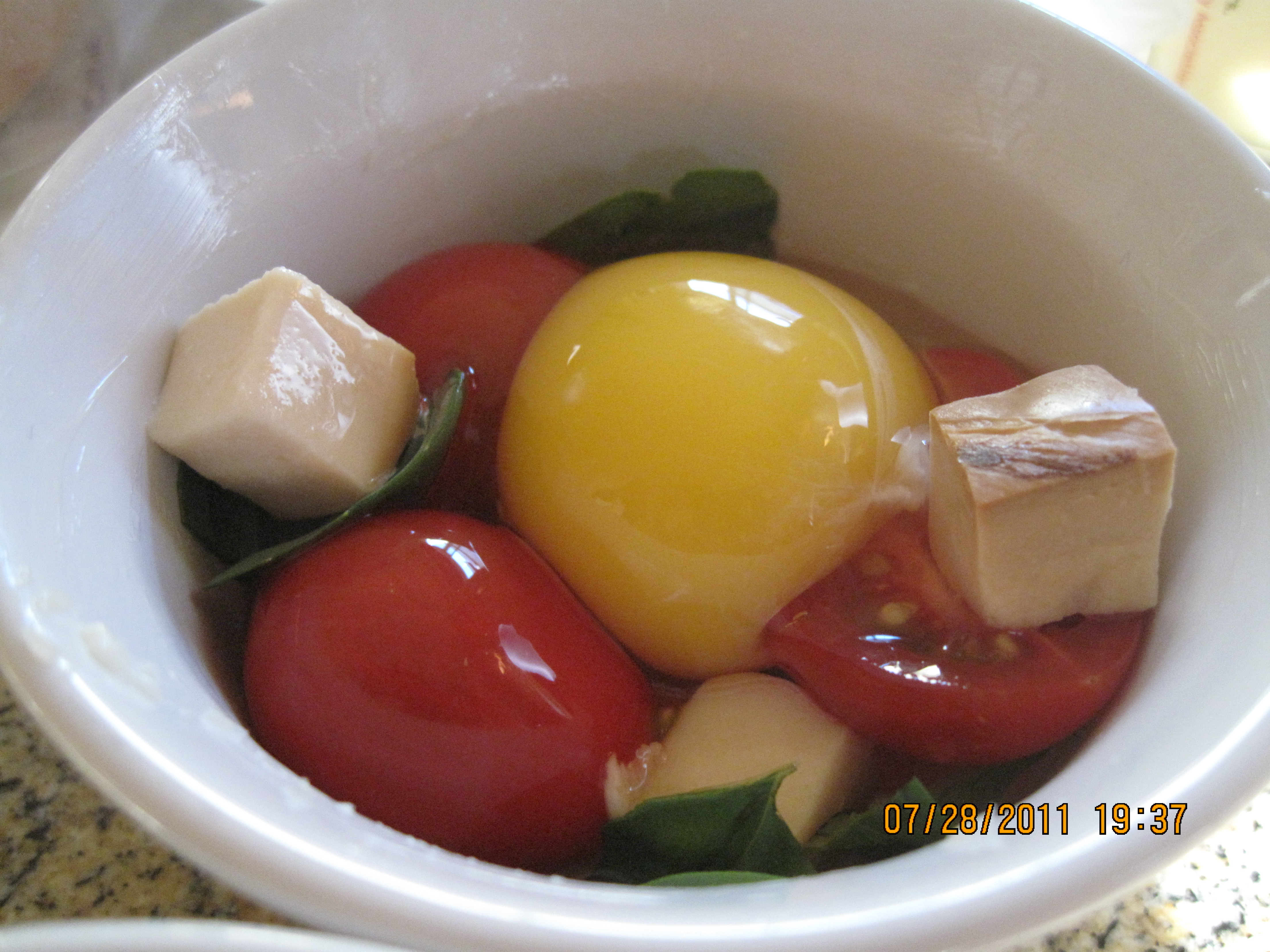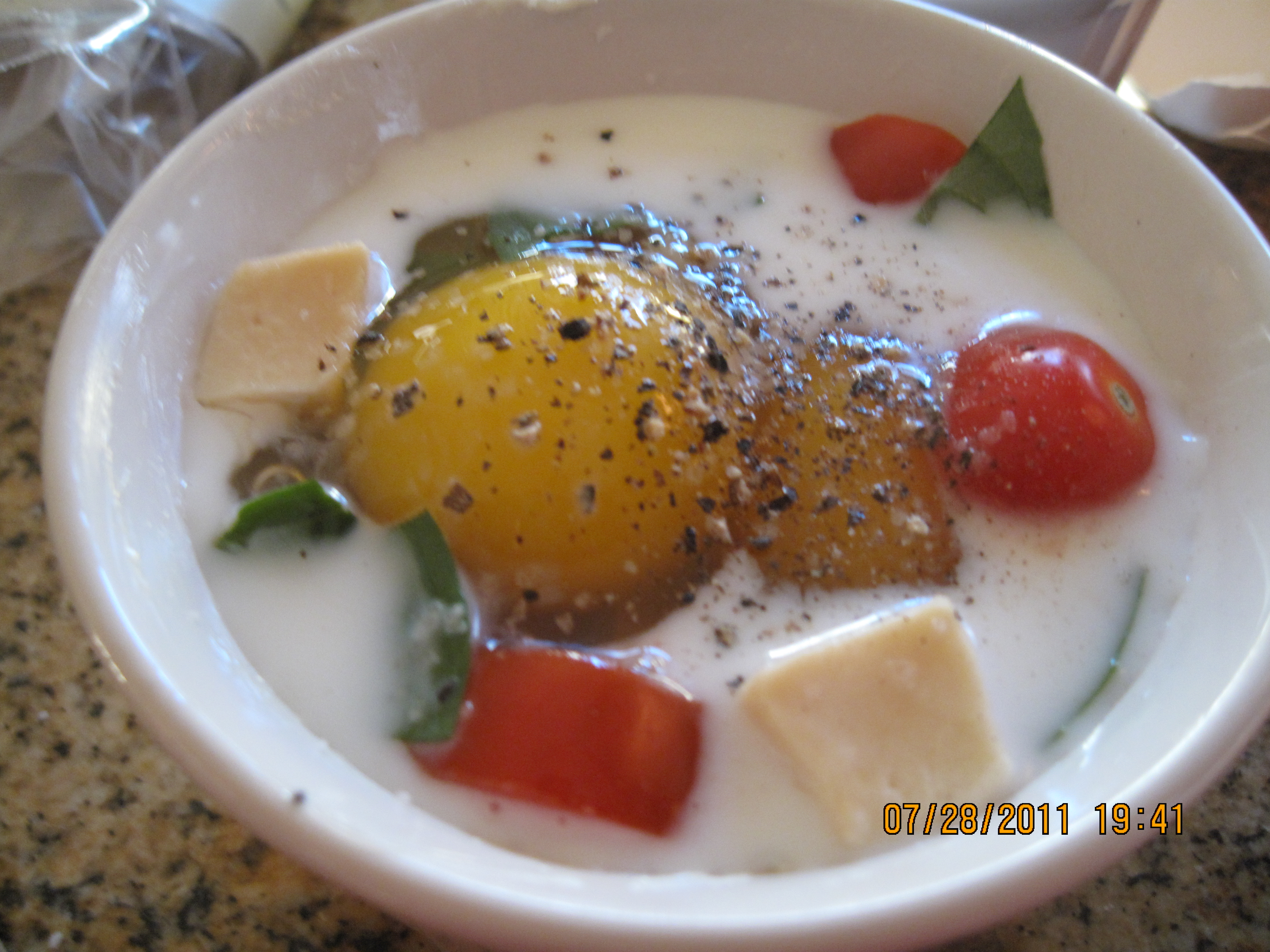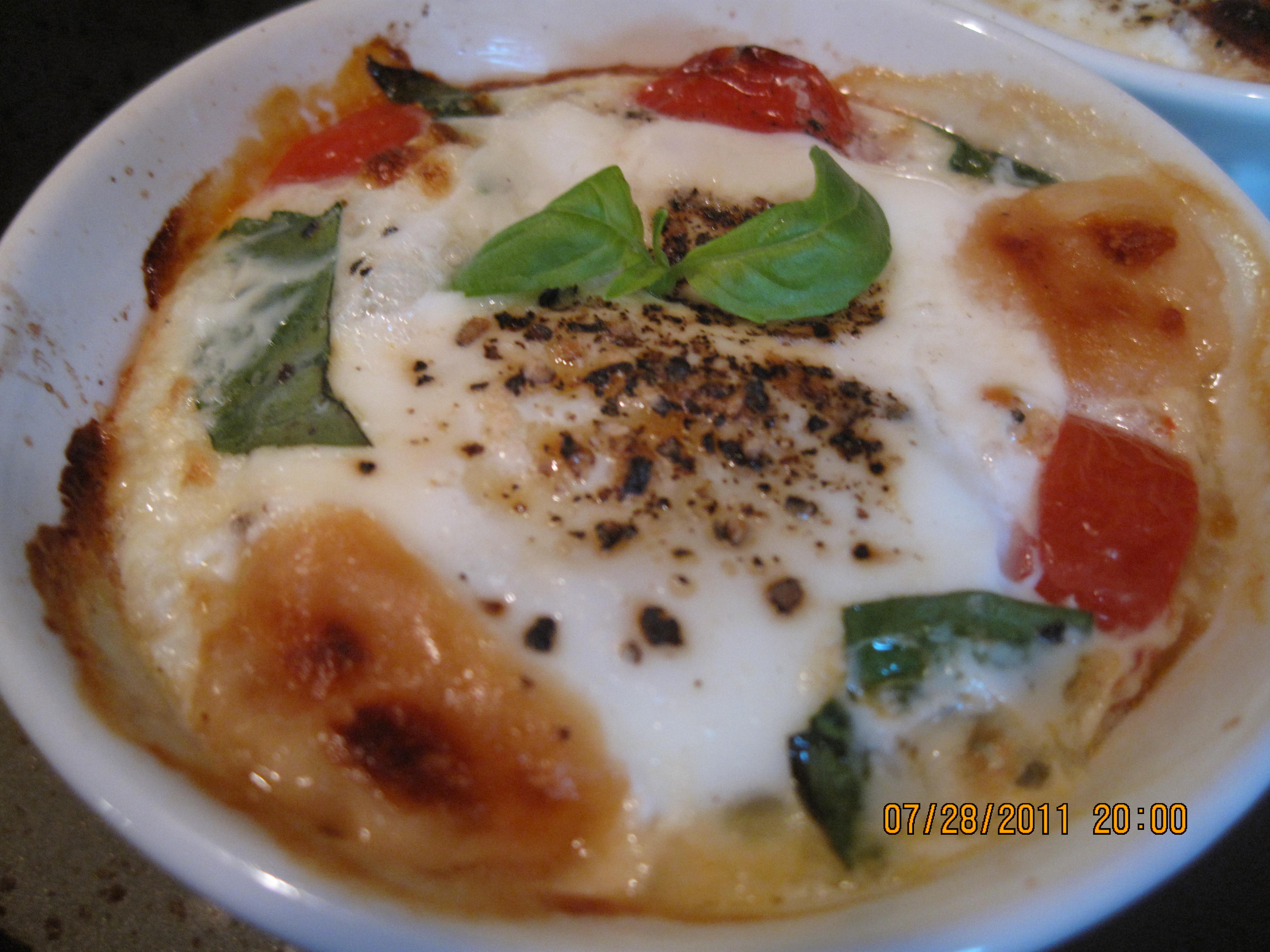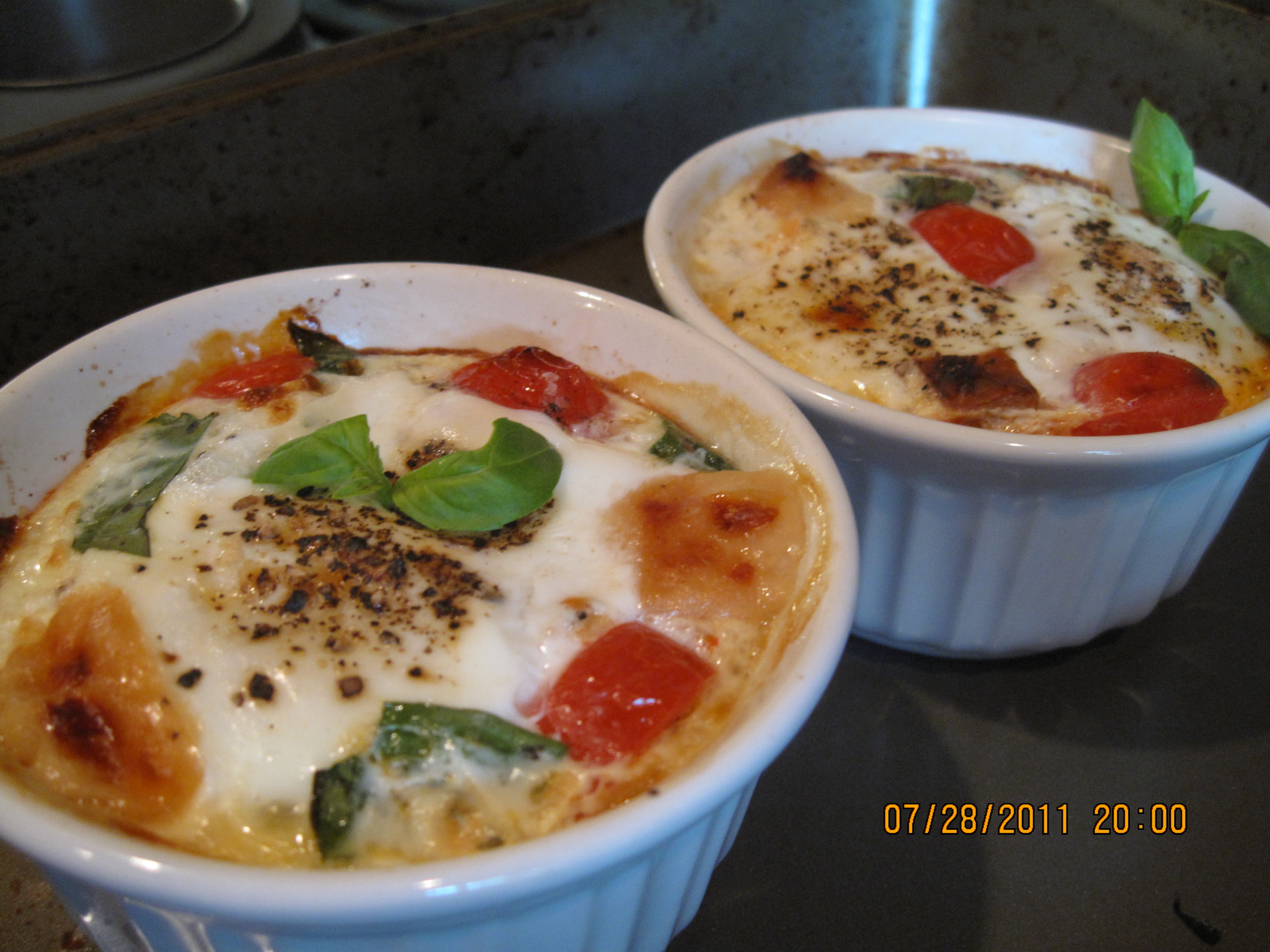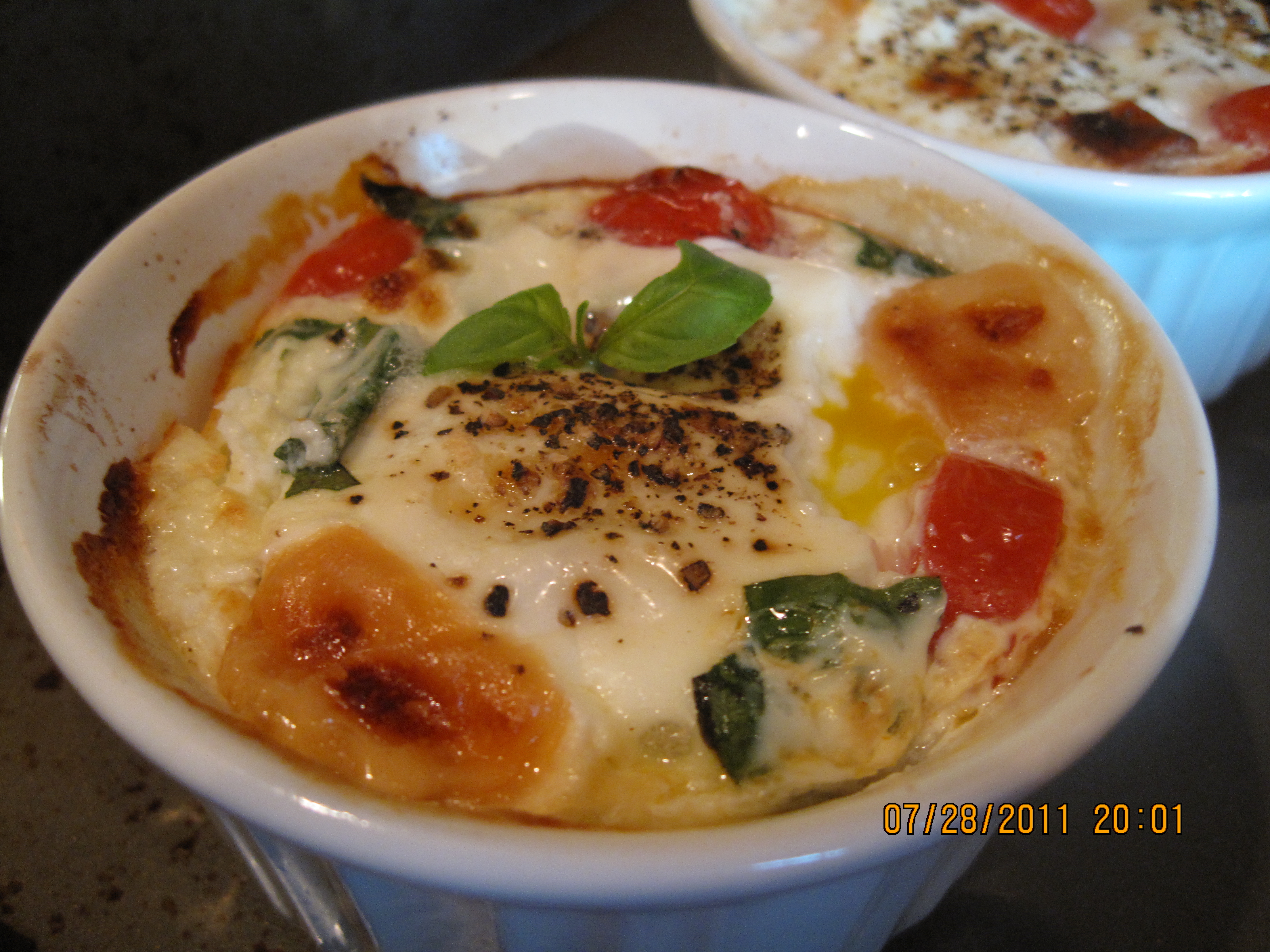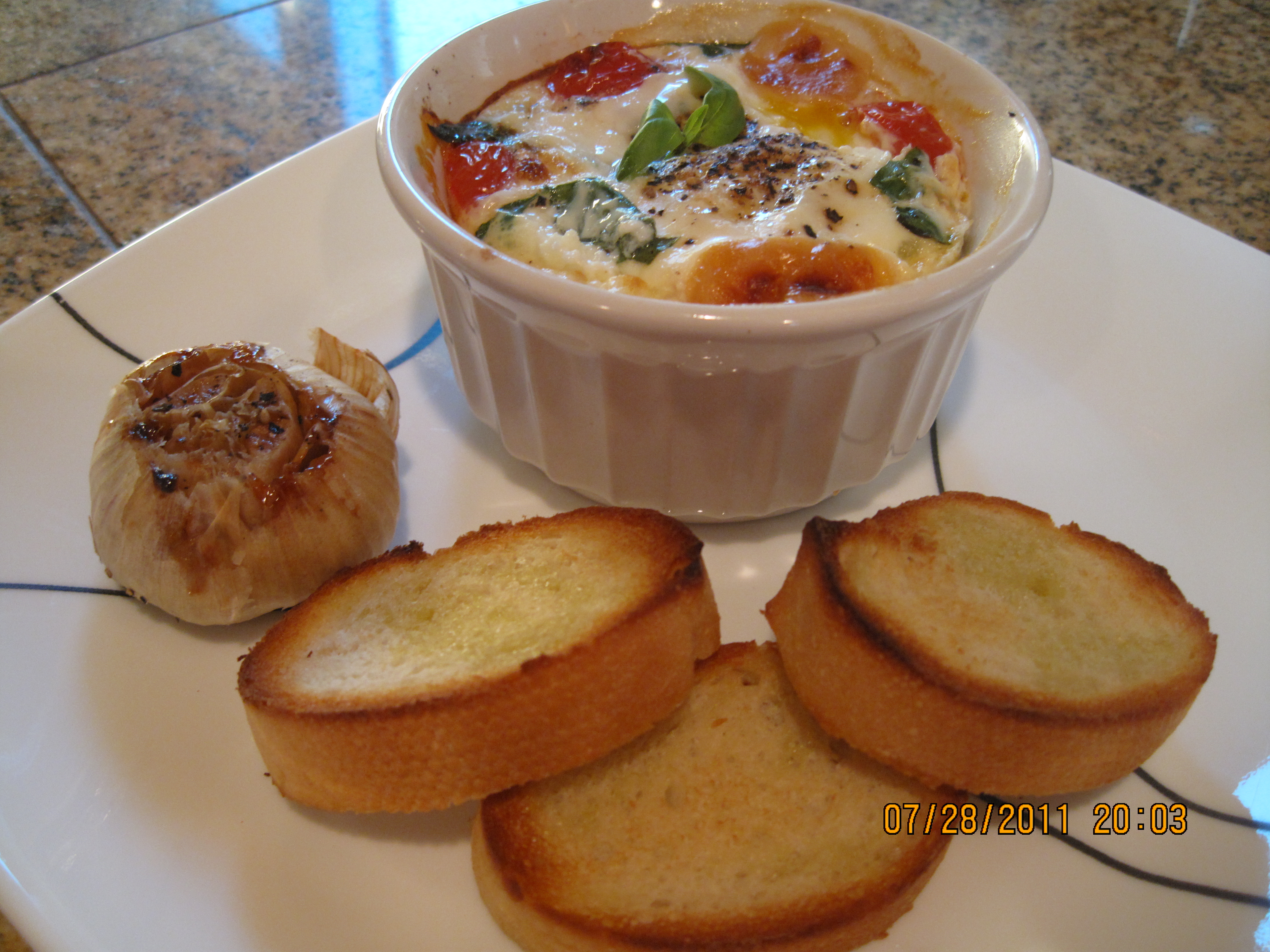 Caprese Baked Egg Cups
makes 4 cups [2 x 3 1/2 in ramekins]
4 or 8 eggs (depending on if you want 1 or 2)
1 pint grape tomatoes, halved
3-4 ounces mozzarella cheese, chopped (I used marinated mozz from Trader Joe's, hence the seasoning)
8-10 fresh basil leaves
2 teaspoons cream or milk
salt and pepper
softened butter
Preheat oven to 350 degrees F.
Butter each ramekin and fill with a few pieces of tomato, cheese and basil. Crack one or two eggs into each and season with salt and pepper, then add 1/2 teaspoon of cream to each egg to prevent them from drying [used this tip from Ina Garten]. Add a few tomatoes, cheese and basil on top and set on a baking sheet. Bake for 5-8 minutes, then turn on the broiler and bake for about 5 minutes more [this resulted in slightly firm yolks for me, broil less if you them runny]. Watch carefully to determine how runny/firm you want your yolks. Serve hot with toasted, crusty bread.