With all of the apples we got from our Apple Picking adventure, we had to do something with them (aside from apple juice, apple sauce) we decided to look for a recipe thats easy and quick.  This recipe was from marthastewart.com, and I'm gonna save this recipe because it was really good (according to my husband and In-laws) and will probably make this again in the future.  I'm not really into baking but Zach's been encouraging me to try it and expand my cooking skill.  I really don't like measuring things.  If you have extra apples, I would recommend that you try this recipe. Happy Baking!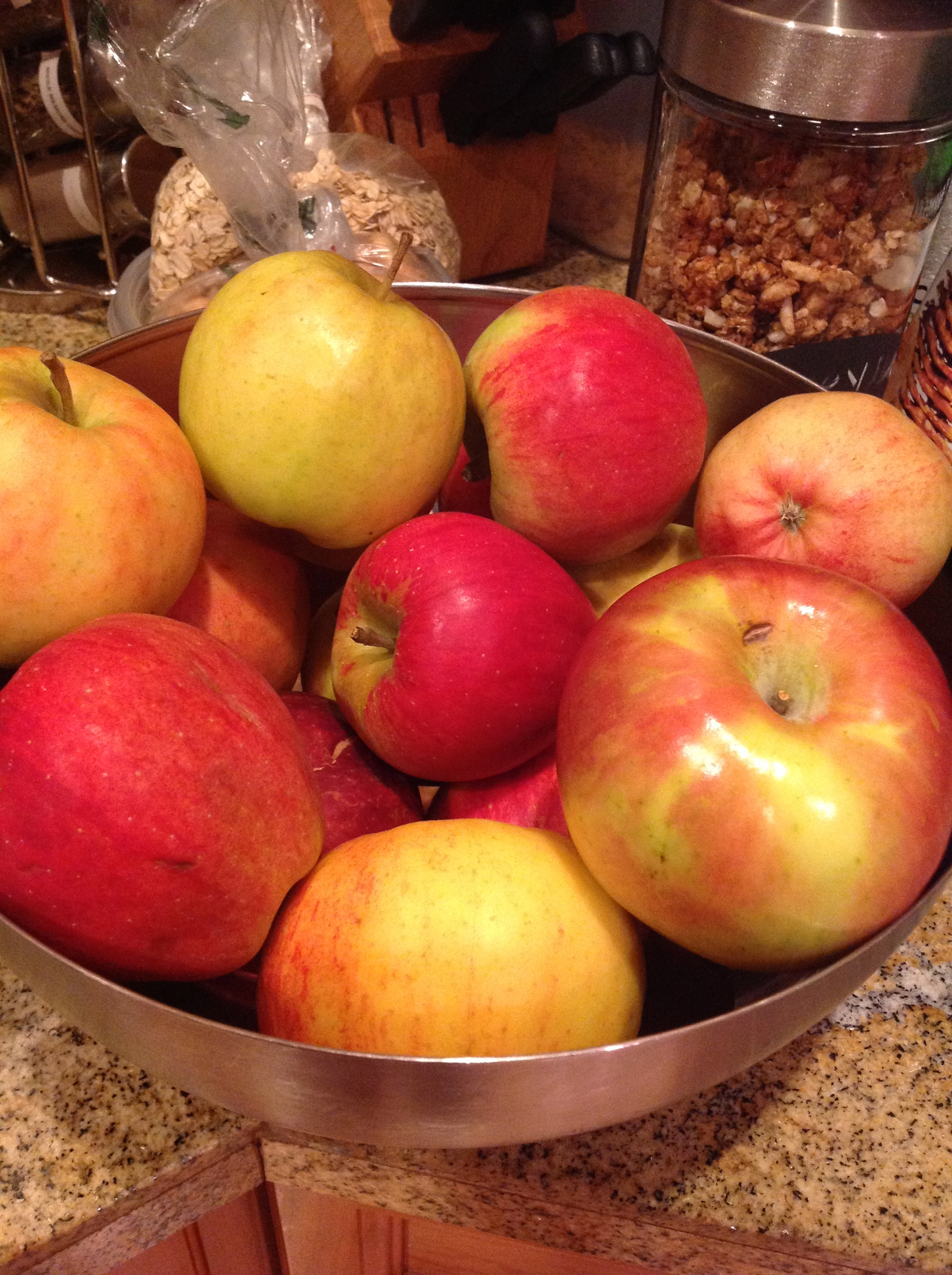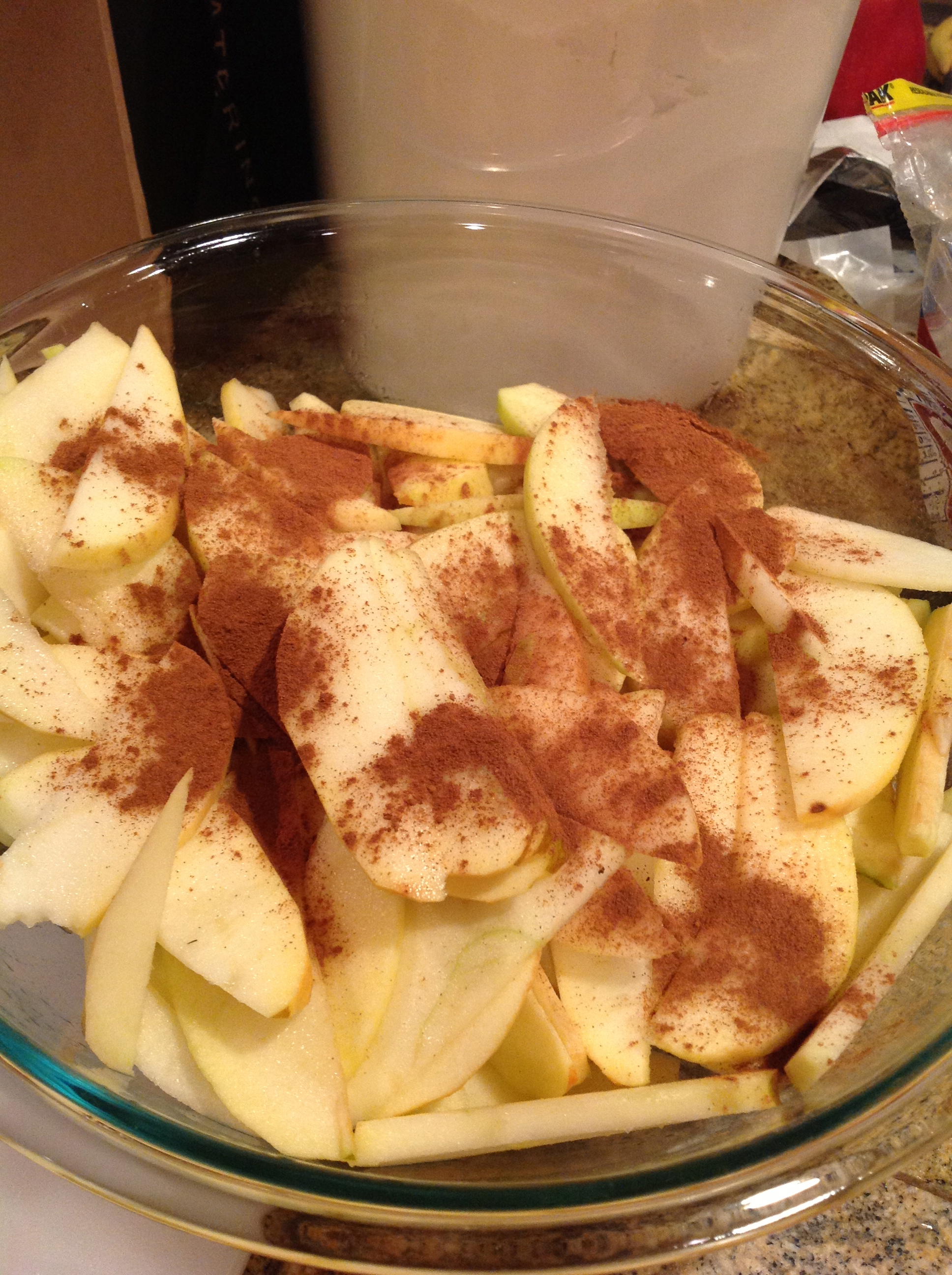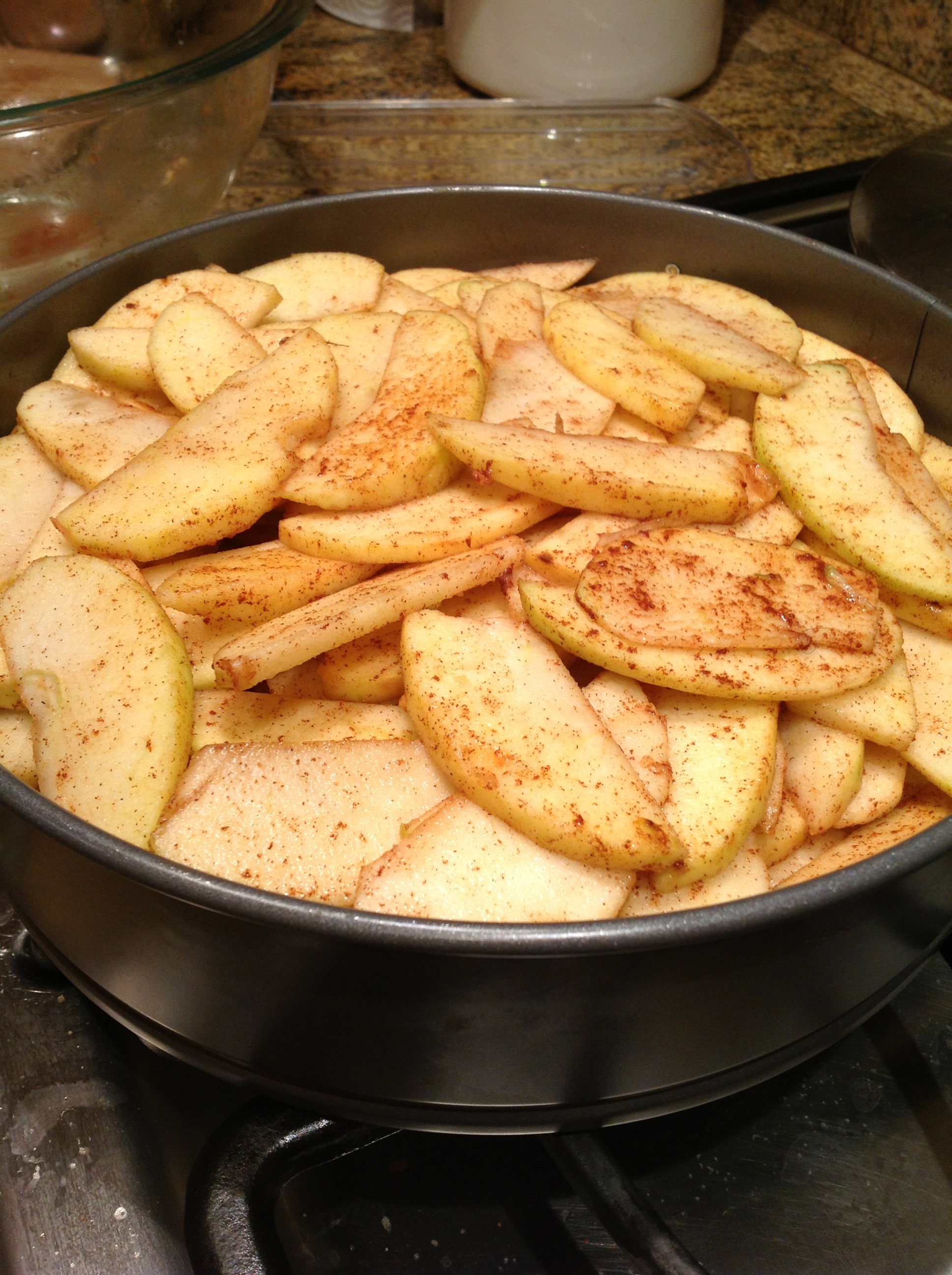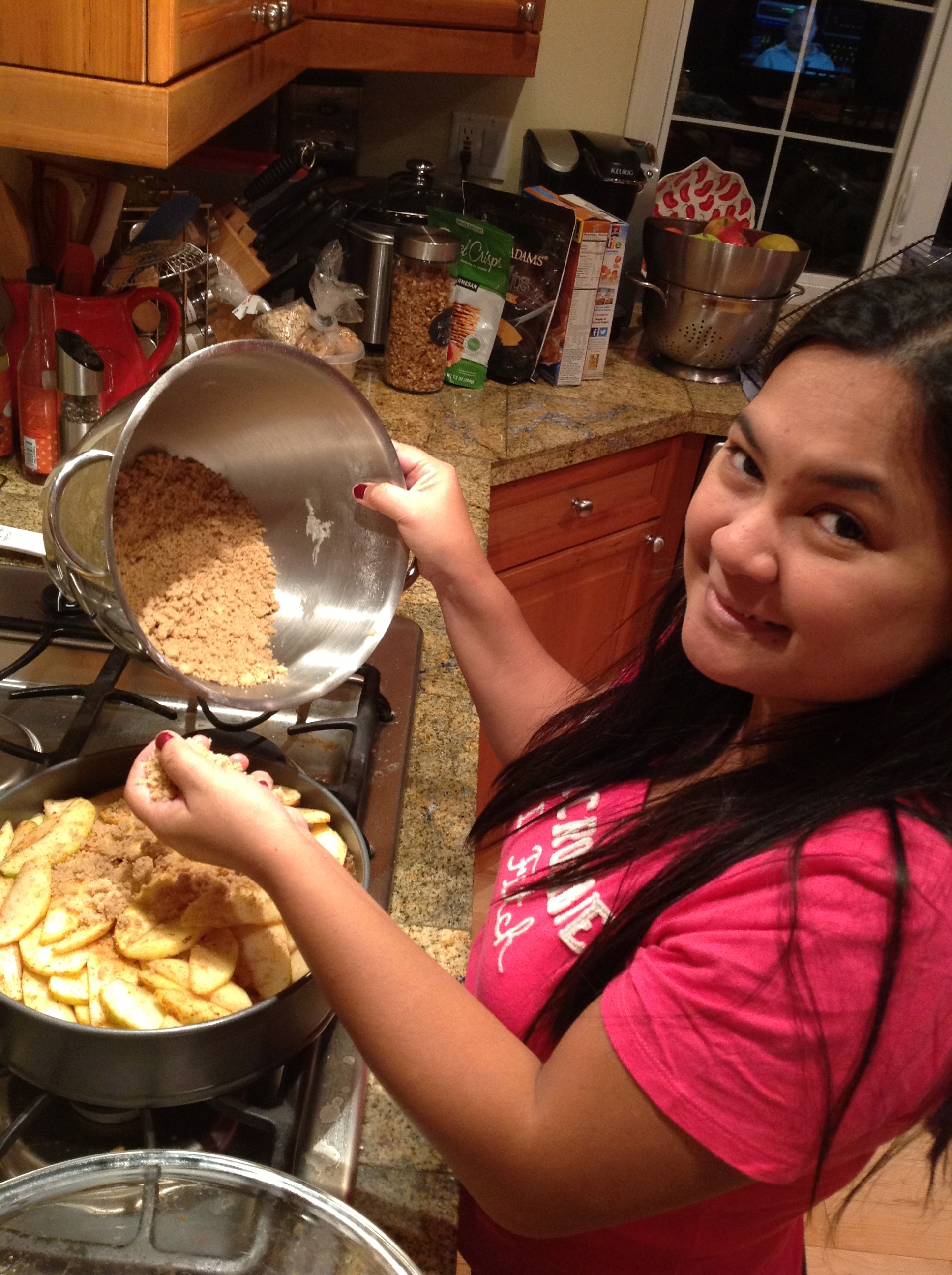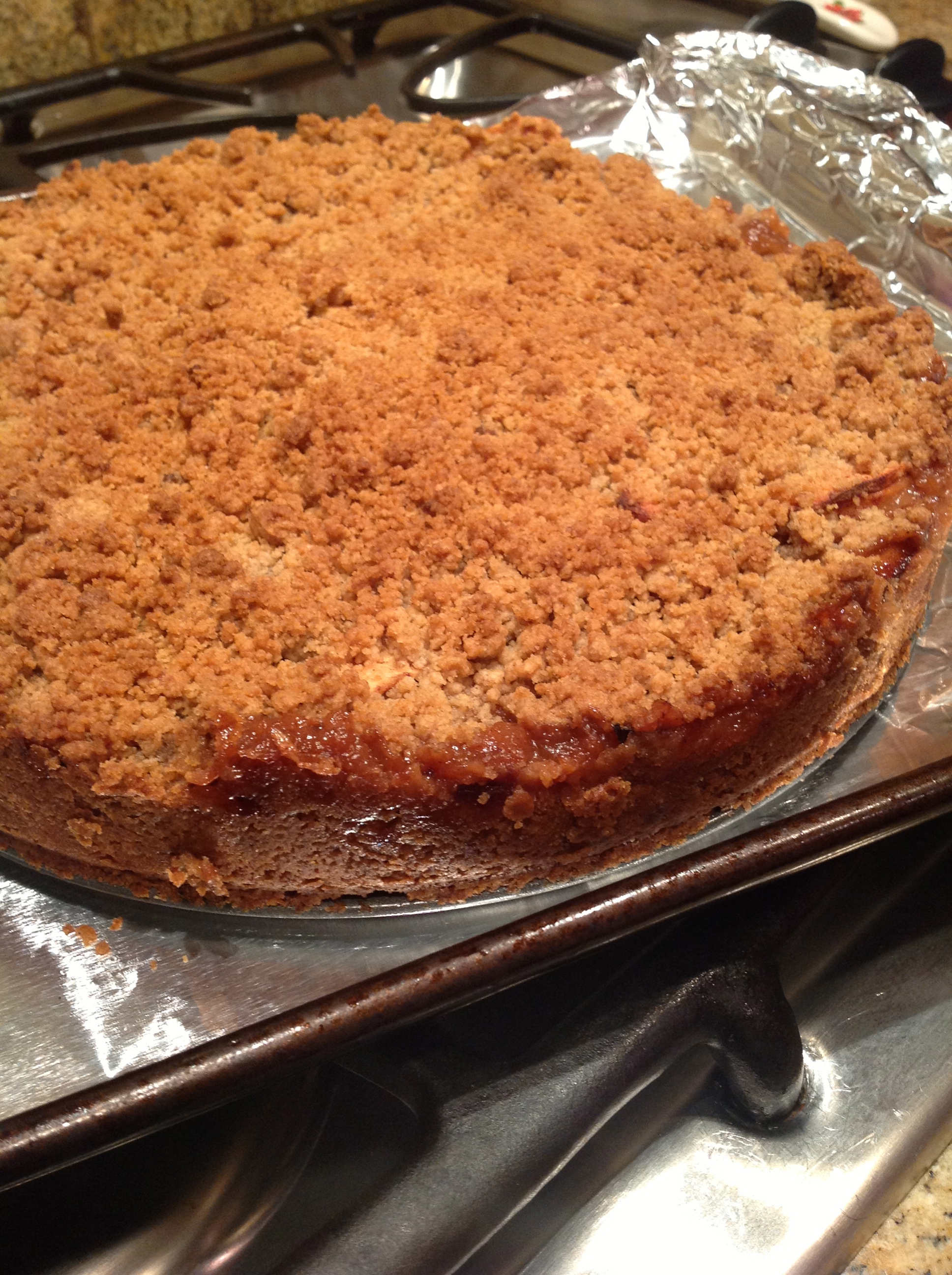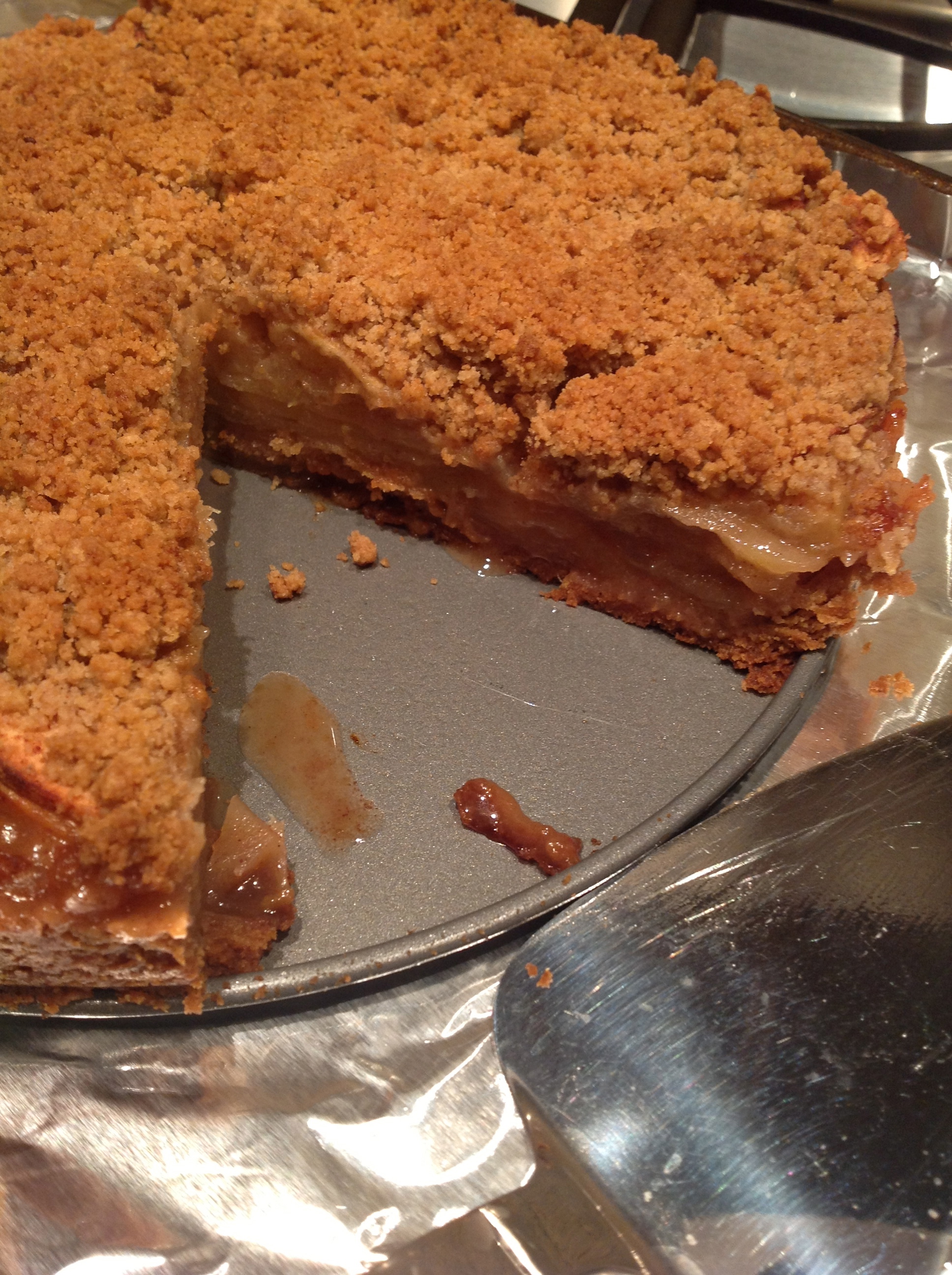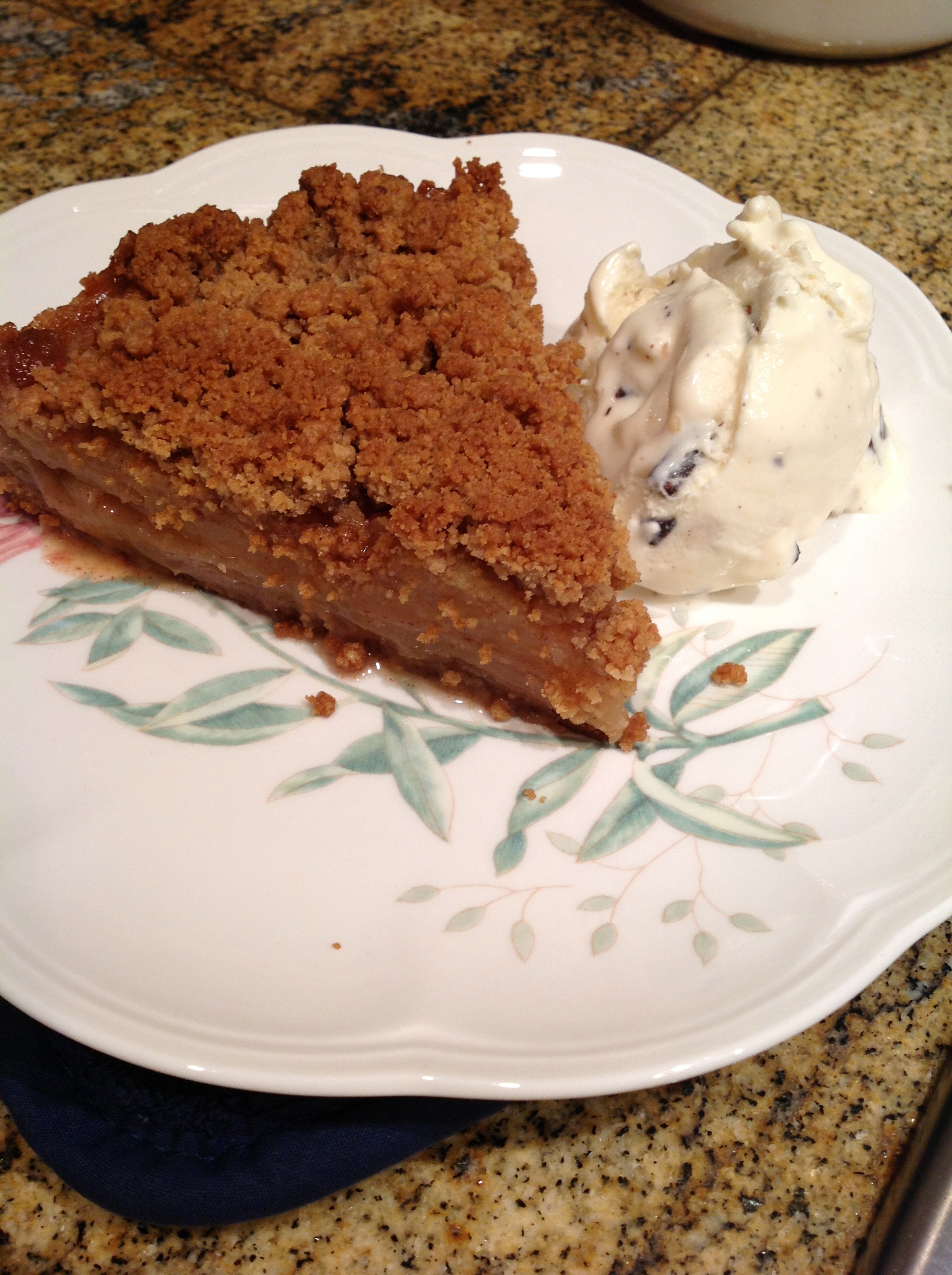 Apple-Pie Cake (http://www.marthastewart.com/341316/apple-pie-cake)
DIRECTIONS
STEP 1

In a large bowl, combine flour, brown sugar, and 1 teaspoon cinnamon. Using an electric mixer or a pastry cutter, cut in butter until the mixture forms pea-size pieces. Press 2/3 of the mixture onto bottom and 1 inch up the side of a 9-inch springform pan.

STEP 2

Preheat oven to 350 degrees. Peel apples, cut into thin slices, and place in a bowl. Pour off any accumulated liquid. Toss apple slices with remaining teaspoon cinnamon and lemon juice, and put them in the prepared pan, pressing down gently as you pack them in (they will mound above the edge of the pan). Sprinkle remaining crumb mixture on top.

STEP 3

Put the pan on an aluminum foil-lined baking sheet, and bake for 1 hour and 15 minutes, or until golden brown on top. Run a knife around the edge of the pan, and let the cake cool in the pan to set. Serve at room temperature.