Hi Friends! How's it going? It's been a busy day here because the kids had dental appointments this morning (it's exhausting!HA), I did some grocery shopping, organized the freezer/pantry, house chores! It's been a nice day though, so that's a bonus. Our spring so far has not been garden friendly weather. I so want to start planting some vegetables and herbs but Hubs doesn't think that's a good idea yet. I've been "collecting " some herbs like chives and parsley so far and used them in my cooking this week.
We had a couple of nice, sunny days this week, and the kids love going to the park, biking/scooting around our area. We've been going there everyday this week.
I checked our grocery store's weekly ad and they had a decent sale on their meat/chicken. With the price increases/inflation/supply chain issues I wanted to take advantage of these sales and thank God I was able to. Last week, I wanted to get some pork ribs because they were on sale but everything was empty/sold out. My kids love a Filipino dish called "Pork nilaga" or Pork ribs soup, so I'm always looking for a decent pork ribs sale. I got some chips too!HA.. Summer will be here before we know it! We like to go to the lake and junky salty chips are nice to have! I'm proud of my savings!LOL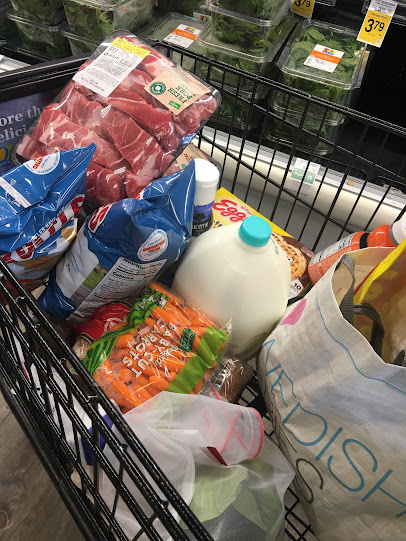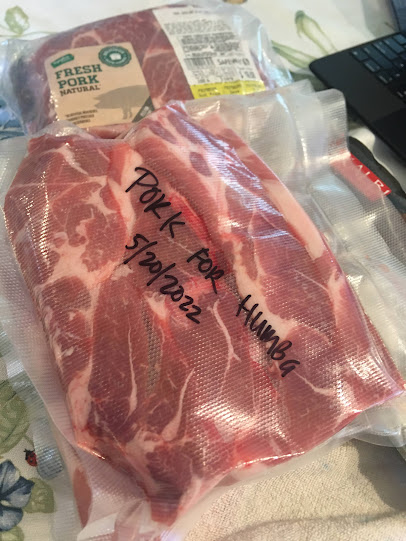 This week is an exciting week for me because my Mother's day gift from Hubs and family arrived and I've been having fun using them. Hubs gifted me with the new iPad, it's nice to have quality gadgets! Mia got to use it too, she has a subscription for the ABC mouse app.
My sisters asked me what I wanted for Mother's day and I've been eyeing this new Staub everyday pan. I'm on a personal "no spend" challenge(no way I would buy this using my own money)HA ,so when they asked what can they give me, this is what I wanted. I really like the size and color of this but to be honest this is one heavy pan!
My In laws gave me money for Mother's day and this is what I bought!LOL. I just love Staub quality and this size is perfect for soups/braising smaller quantity/servings.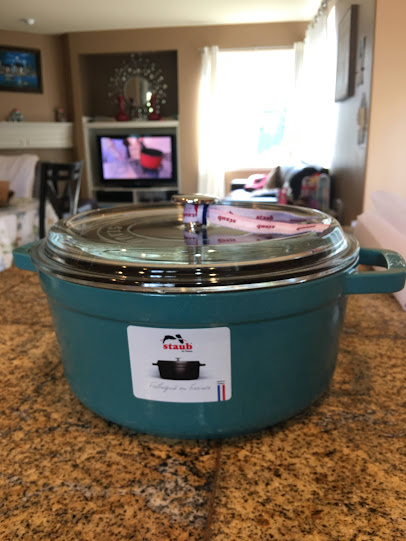 I made Chicken Hamonado (Filipino chicken stew) for the first time and Hubs liked it! The kids weren't big fans, they wanted adobo over this.
I made korean beef lettuce wraps this week too for lunch. Perfect with kimchi.
I baked banana bread yesterday and everybody liked it! Surprisingly it turned out great. I'm not a baker so I had low expectations about this bread!HA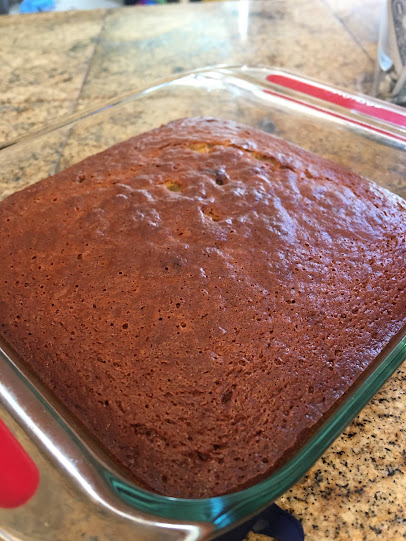 Anyways, I hope you have a great weekend friends! Stay safe and take care:)