Hi friends! How was your Thanksgiving? It's Black Friday today and we went to Seattle (I've mentioned before it's my In laws tradition) to walk around Seattle, be part of the festivities. We checked out shops, walked around Pike place, got coffee, sandwiches and hombow ( siopao in the Philippines); macaroons at Le Panier is one of my fave things to get this time of year?. My In laws also like to get Cashmere sweaters from Macys ( part of the Black Friday deal). We normally don't participate in the shopping madness but this is the exception! They love their cashmere? (I didn't buy this year because to be honest, I'm pretty happy with the amount of cashmere sweaters I have). Anyways, it was a nice sunny day to be out and about, but we were still freezing cold, especially Zach. Winter is just around the corner! Stay warm friends.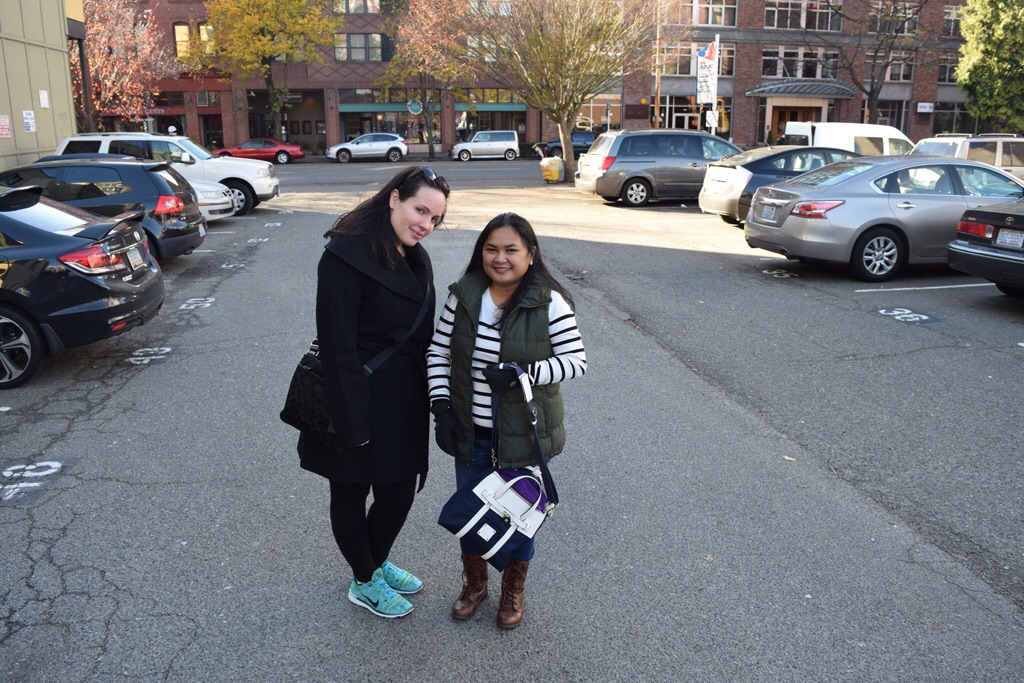 Parking lot pictorial with Julia!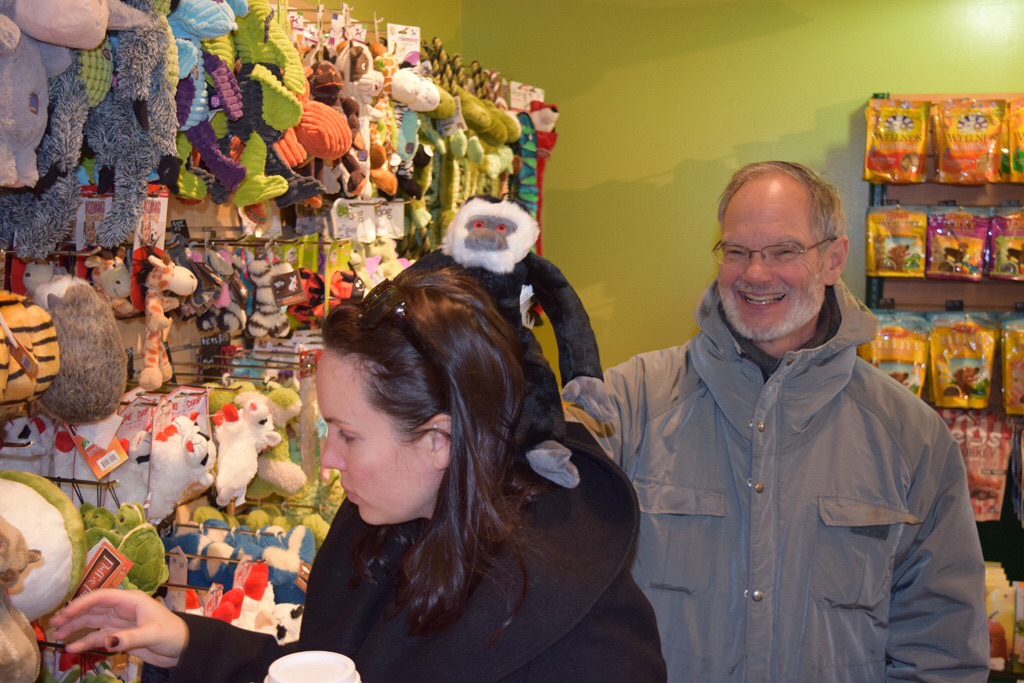 Goofy DIL! He's such a funny guy:)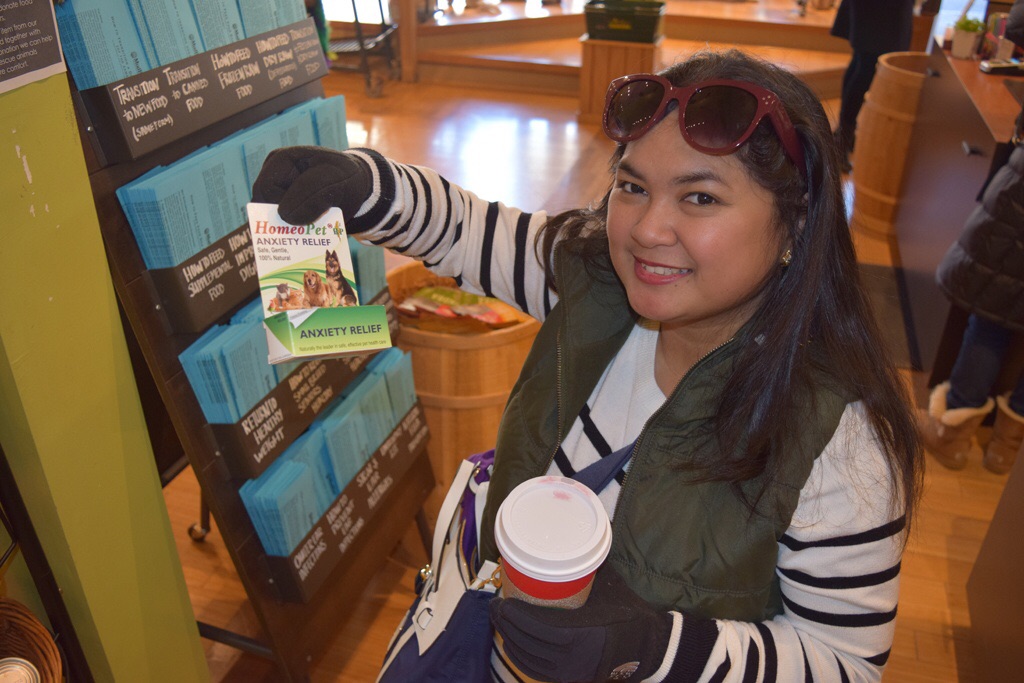 I wanted to buy this for Riley but Zach was not convinced that this will help (Riley is anxious sometimes)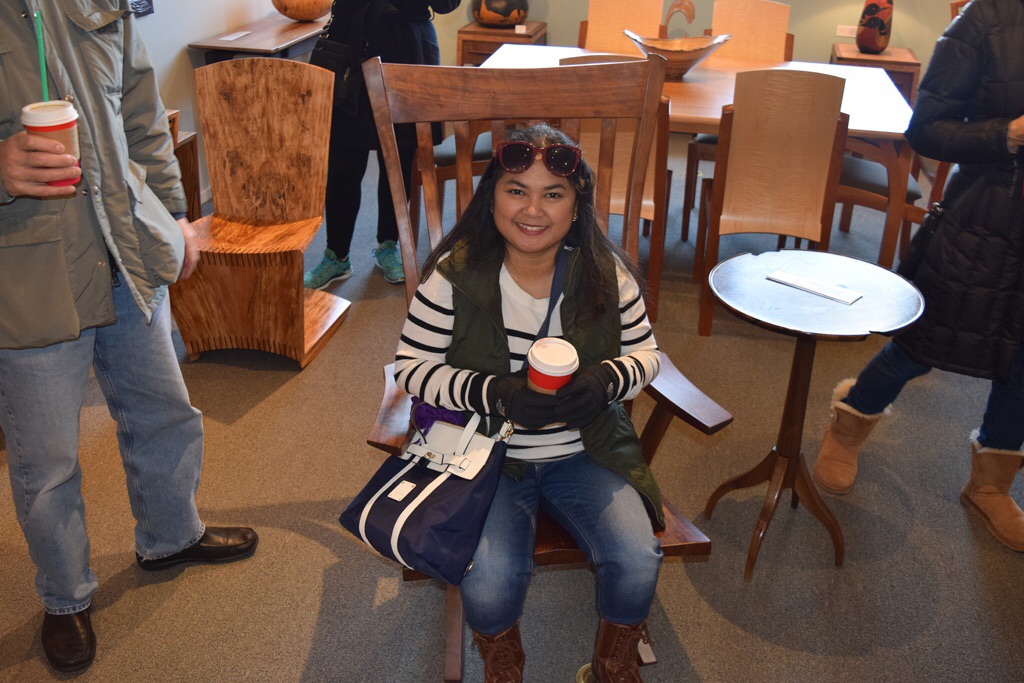 This rocking chair is ridiculous! $5500 for this (260,000 Philippine peso). What the Heck!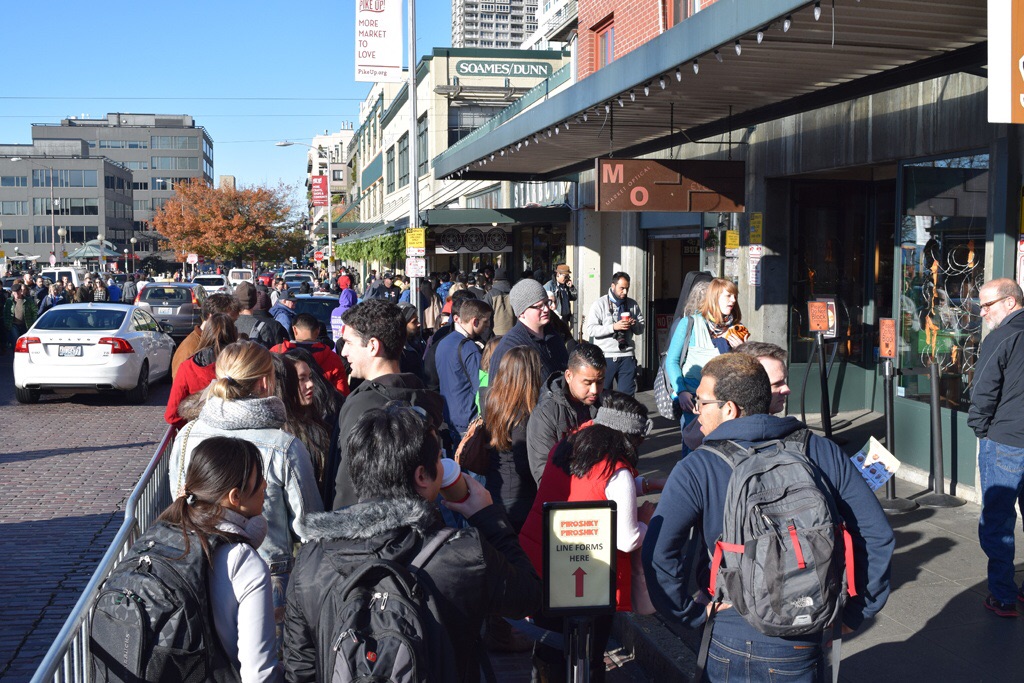 The crazy line at Piroshky…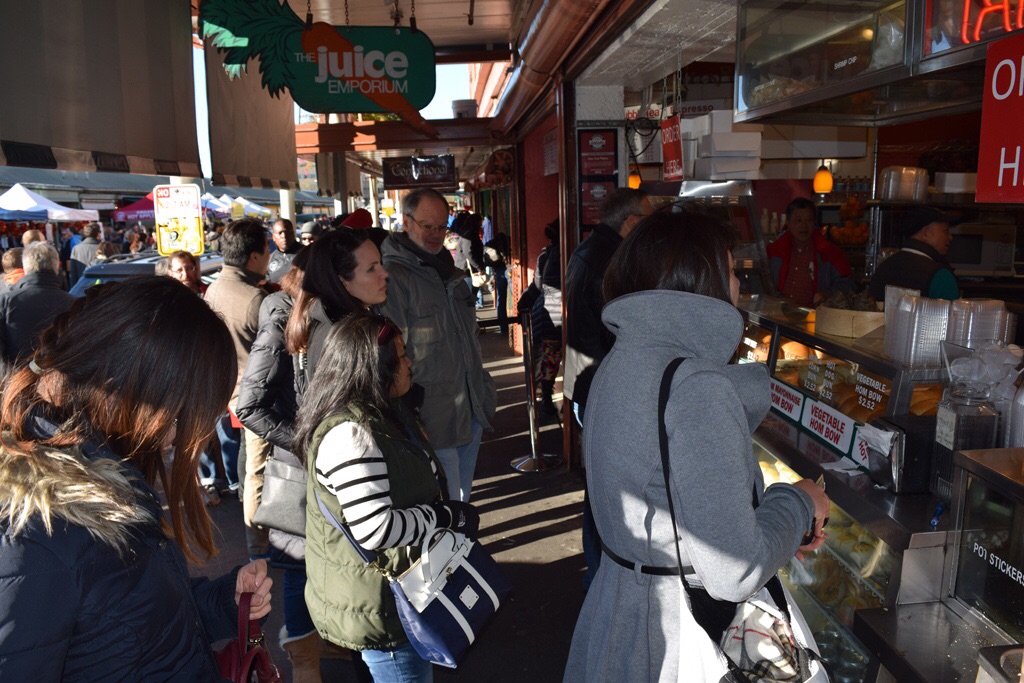 Getting my siopao (Mee sum pastry)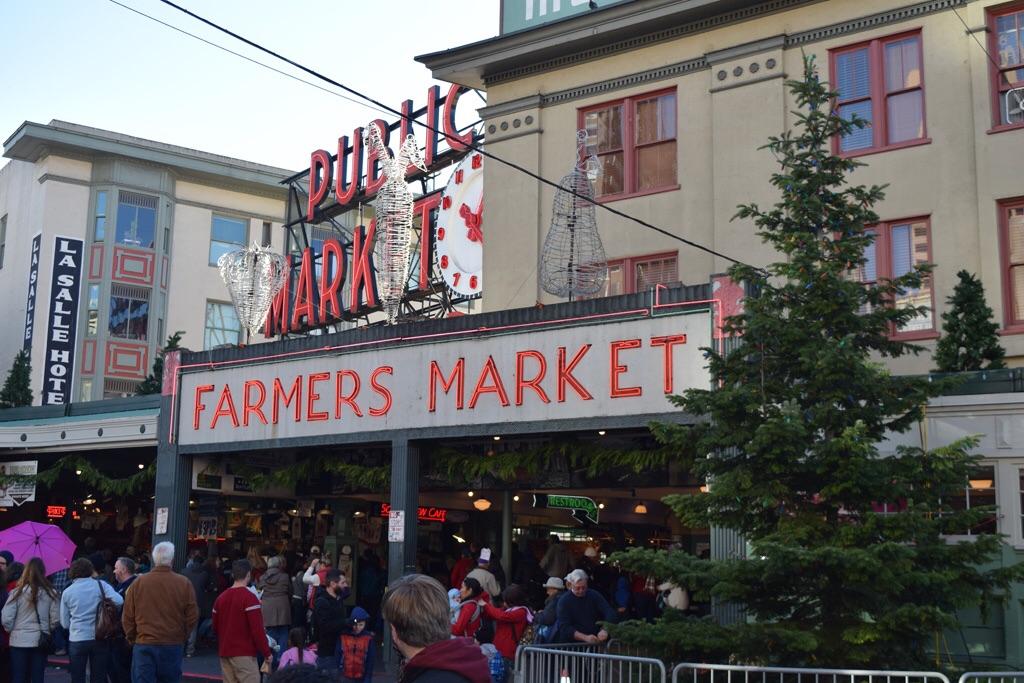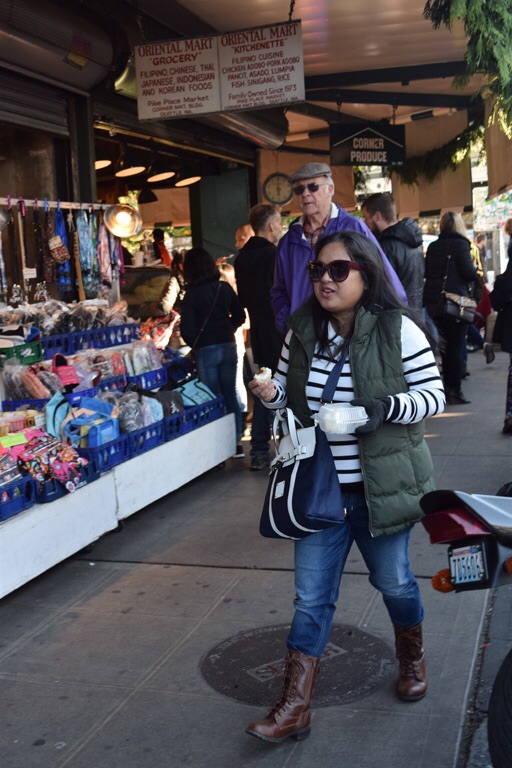 stolen shot from Hubs! Walking around Pike place and happily eating my hombow (from Mee sum pastry)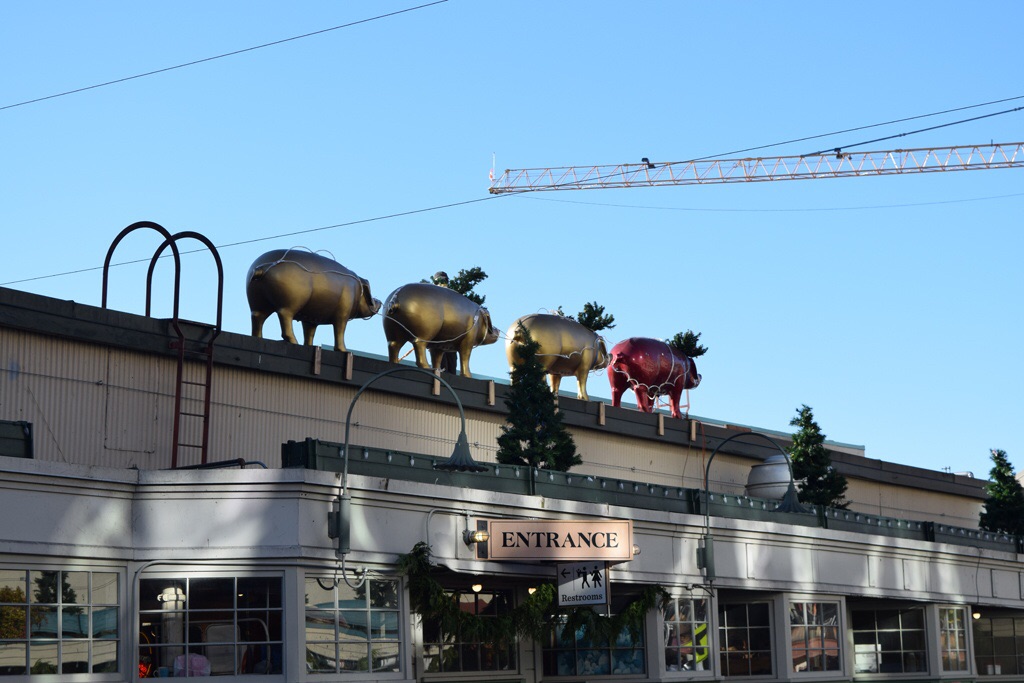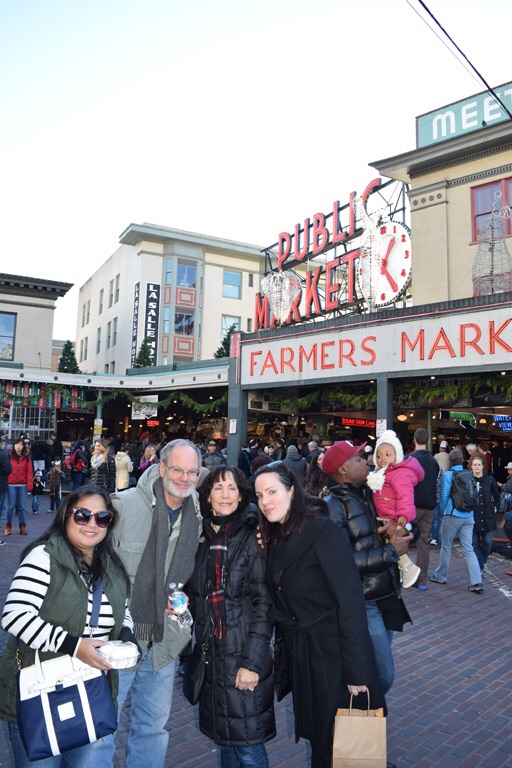 With the In laws!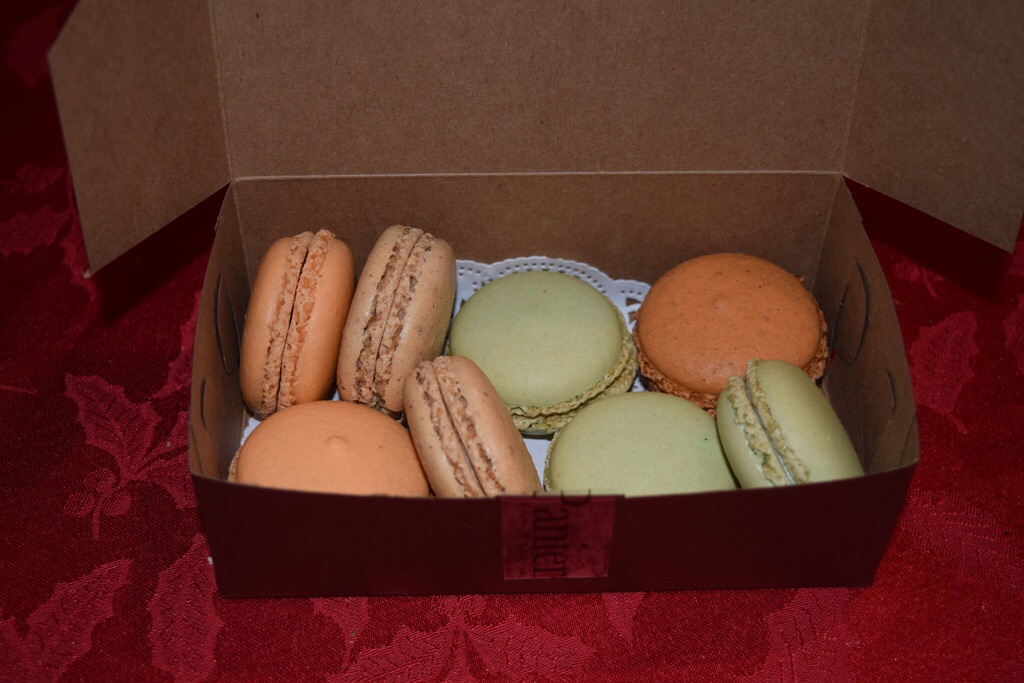 The best macarons in Seattle! Le Panier macarons:)